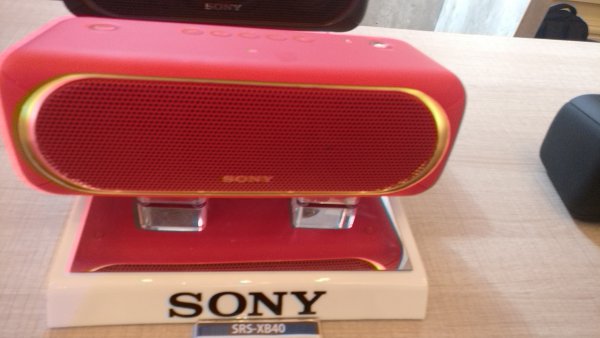 Sony India has also launched today four new EXTRA BASS portable wireless speakers – SRS-XB40, SRS-XB30, SRS-XB20 and the SRS-XB10 The new EXTRA BASS speakers are designed to enable users to experience the dominant intensity of deep bass notes in a variety of locations and scenarios. All speakers have one-touch connectivity and music streaming with NFC and Bluetooth compatibility. These speakers are IPX5 certified splash proof and are protected against splashes.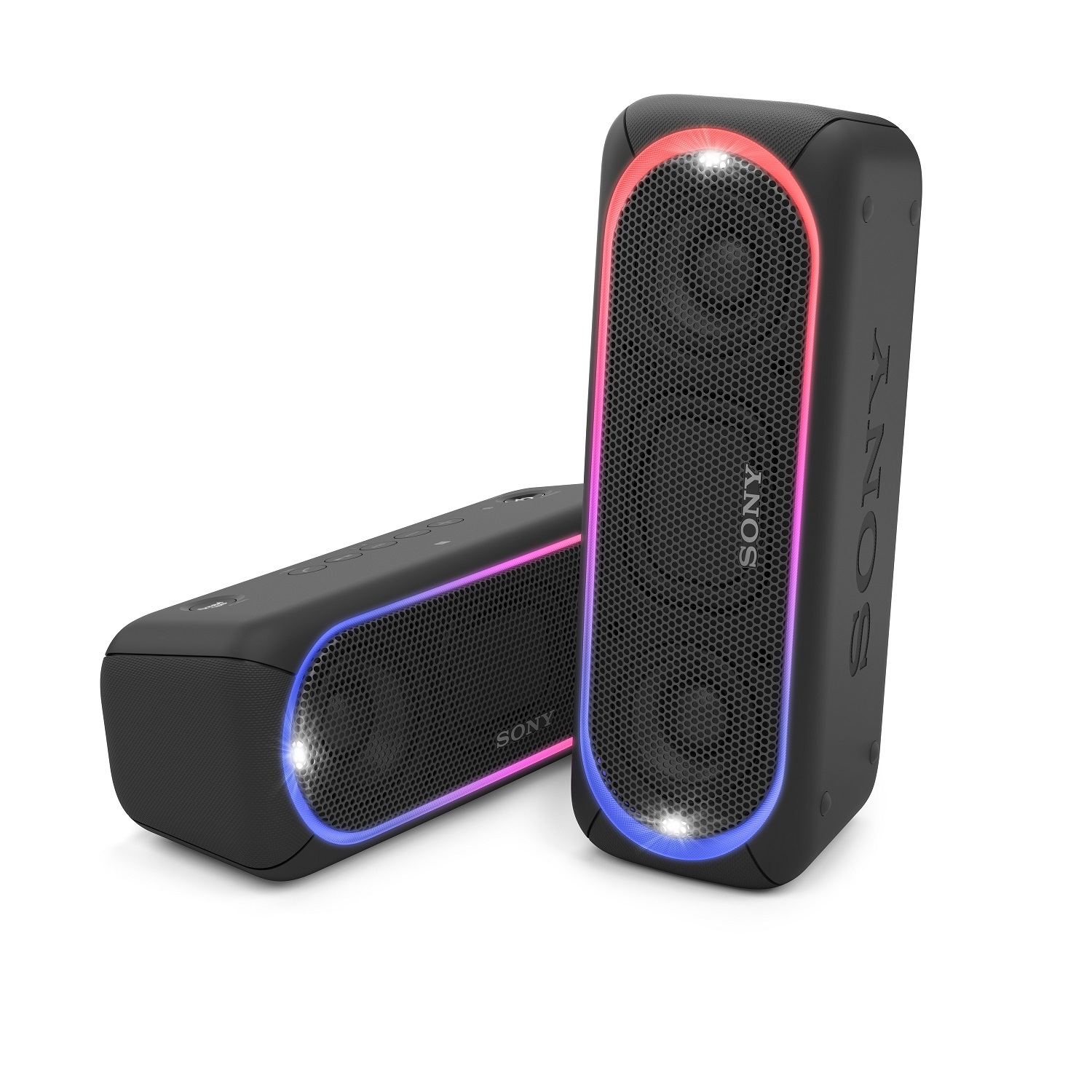 The SRS-XB40, SRS-XB30 and the SRS-XB10 have two-way design which gives great sound, wherever the system is placed. You can plac them horizontally, or flip it vertically and will get the same audio output.
The SRS-XB40 features club-like lighting effects with an LED perimeter line-light, a strobe flash and speaker light. The line-light creates multicolor patterns, ranging from pure white to rainbow. Synchronizing with the rhythm of the beat, the power and speed of the light display matches the music's mood and atmosphere. The SRS-XB30 has a similar multi-colour line-light and strobe, and the SRS-XB20 features a single color line-light which compliments the speaker color.
These speakers can be connected to each other for a performance featuring synchronized lights and great sound. Up to 10 units can be interconnected via Bluetooth and it is also possible to pair two speakers of the same model together to enjoy stereo sound.
These speakers can be controlled with Music Center mobile application in your smartphone. The app works like a remote control of your Bluetooth speakers which enable to control play, pause, EXTRA BASS on/off and many other features. The Fiestable app, for the SRS-XB40 only, enables even greater functionality with DJ-like controls for lighting and motion.
These models also allow multi-device connectivity, meaning that more than one smartphone can be connected at the same time, enabling user to quickly switch between music sources. You can also use Siri and Google now to call a friend or play a specific track without having to touch your smartphone.
With the SRS-XB40 and SRS-XB30, it is also possible to recharge a smartphone by connecting it to the USB-A port on these devices via a USB cable which enables the speaker to be used like a portable battery when the user's smartphone battery is running low on power. Plus, all four models can be used as speakerphones when paired with your smartphone.
The SRS-XB10 is very compact and still offers EXTRA BASS sound. In vertical mode, the Omni-directional sound can be enjoyed by a group of friends. In horizontal mode, the music is directed straight to the listeners' ears. The silicon strap becomes a stand for the tiny speaker to help direct the sound. The same strap can also be used to attach the speaker to a backpack or just about anywhere.
The SRS- XB10 has battery life of 16 hours and SRS-XB20 offers up to 12 hours of battery life, SRS-XB40 and SRS-XB30 have a more long standing battery life of up to 24 hours. The two speakers, SRS-XB40 and SRS-XB30 also offer a little extra to the power set up and can be used as a power bank with 8800 mAh.
Thesee wireless speakers will be will be available across all Sony Center and major electronic stores in India at following prices:
| | | | |
| --- | --- | --- | --- |
| Model | Best Buy | Availability | Colours |
| SRS-XB40 | Rs 13,990 | 25th April, 2017 | Black |
| SRS-XB30 | Rs 9,990 | 25th April, 2017 | Black, Red, Blue |
| SRS-XB20 | Rs 6,990 | 25th April, 2017 | Black, Red, Blue, Green |
| SRS-XB10 | Rs 3,590 | 25th April, 2017 | Black, Red, Blue, Green |
SRS-XB10 can be pre-booked on Amazon upto 20th April at a discount of Rs. 1,600 on MRP.