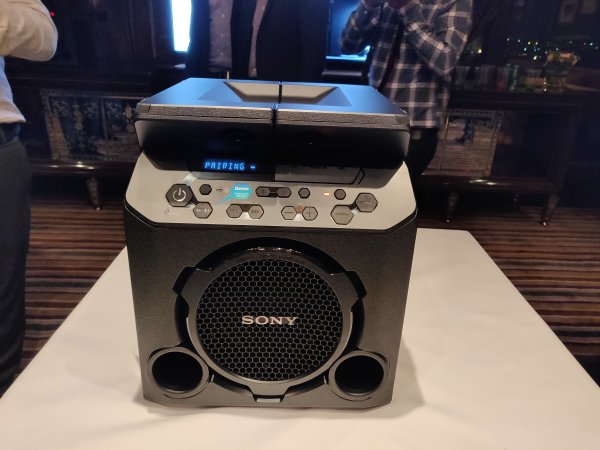 Sony India has launched outdoor portable party speaker – GTK-PG10. Sony Portable outdoor Party Speaker is wireless, portable and has a long battery life. It is ideal for an indoor or outdoor party for any occasion. Priced at Rs. 19,990, this party speaker model GTK-PG10 will be available in India from 6th May in black color across all Sony Centers and major electronic stores in India.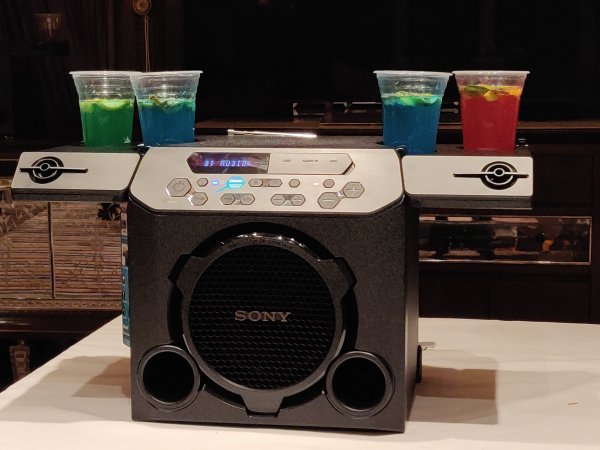 The GTK-PG10 party speaker has unique form factor with open and close panel with splash-proof top. It has space on left and right side to keep glasses and on the top panel, you can also keep bottles etc. when in party mood especially in outdoor.
On the output front, this speaker provides powerful sound as it comes with Digital Signal Processor which automatically adapts audio settings to optimize performance to suit your surroundings. There are two built-in tweeters which can be seen when the top panel is open and face upwards and outwards to spread the sound wider for outdoor parties. When the top panels are closed and the top tweeters face frontwards, this speaker projects sound forwards for volume and clarity.
This speaker has built-in rechargeable battery which lasts for 13 hours as claimed by the company.
The GTK-PG10 supports Bluetooth for streaming playlists from your smartphone. It is also compatible with Sony Music Center and Fiestable app for changing tack or adjusting volume through your smartphone. This speaker also has mic input for enjoying karaoke with your friends as well. The speaker also has an FM tuner function and USB play and charge for charging your smartphone on the go.
This speaker has weight of 6.7 Kg and its cube shape and built in handles, makes it easy to carry for outdoor parties. It has dimensions of 330x376x303mm and does not require much space and is also tripod compatible.