Sony India has launched WS623 Sports Walkman with Water & Dust Resistant features ideally suitable for sports enthusiasts. Sony WS623 sports Walkman is priced Rs. 8,990 and will start selling from 15th June.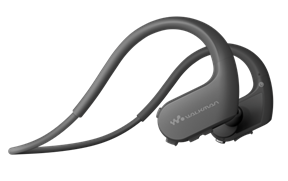 One of the major USP of WS623 Sports Walkman is its Water and Dust Resistant (IP65/68) features for extreme outdoor conditions and sporting activity. This walkman is salt waterproof and wearing it one can swim to a depth of 2 meters with up to 30 minutes of submerged time. It is also dust proof. It also comes with standard earbuds and specially designed waterproof earbuds that are covered with a thin film to prevent water damage to the Walkman and optimize sound levels for underwater listening. It can endure extreme temperatures from -5°C to 45°C.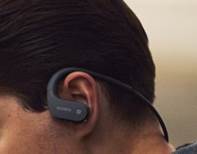 This Walkman features an ergonomic, slim and light design. It weight just 32gms for ease of wearing.
It can be connected with smartphones via Bluetooth and also provides the option of streaming music from the smartphone using the Near-field Communication (NFC). It also has the option of storing up to 4GB of audio within. This walkman has a 12 hour battery life and with a three minute charging, it is claimed to provide 60 minutes of listening time. It also has built in Mic so that you do not miss any calls even in the midst of workout session.