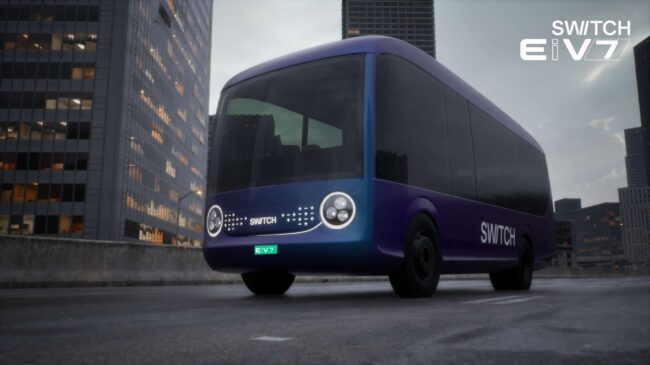 SWITCH Mobility, a Hinduja Group company and the next-generation carbon neutral electric bus and light commercial vehicle manufacturer, has unveiled today SWITCH EiV 7 electric bus at Auto Expo 2023. This electric bus ideal for smart city commute was unveiled by Shri. Nitin Gadkari, Minister of Road Transport and Highways of India. The SWITCH EiV 7 is uniquely configured to meet the demanding needs of the urban community such as last mile connectivity through metro feeders and smart commute for staff and schools.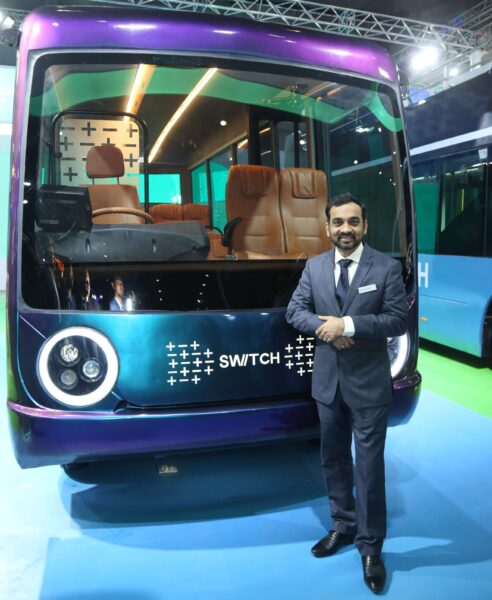 SWITCH EiV 7 features passenger comfort with low floor, luxurious seating, in-vehicle connectivity and superior ride comfort. The new electric bus is equipped with a new generation of highly efficient, modular batteries with advanced NMC chemistry, specially formulated for the Indian market and climatic conditions. This bus will be embedded with proprietary technology solutions including 'SWITCH iON' to enable remote, real-time diagnostics and monitoring, ensuring peace of mind for the operators. SWITCH EiV 7 offers lower total cost of ownership with a range of up to 250 kms with dual gun charging.
SWITCH Mobility is also showcasing the open-top variant of SWITCH EiV 22, India's first electric double decker. SWITCH EiV 22 boasts of wide front and rear doors, two staircases, and an emergency door complying with the latest safety standards. The optimized seating for 65 passengers is the maximum number of seats to be offered in the given footprint. Switch EiV 22 is powered by a 231-kWh capacity, 2-string, liquid-cooled, higher density NMC chemistry battery pack with a dual gun charging system. This enables the electric double decker to have a range of up to 250 kms for intra-city applications.
Speaking on the occasion, Mahesh Babu, Chief Executive Officer – SWITCH Mobility Ltd, said, "In the Indian electric bus market, private operators are showing keen interest, given the lower total cost of operations and sustainability commitments. We are delighted to unveil our new offering in the EiV series, SWITCH EiV 7 that will revolutionize last mile mobility, staff and school transportation operations in the country. SWITCH EiV 7 is built on an advanced architecture, contributing to enhanced operational efficiency and superior performance, thus enabling smart city commute in India. Also, our other showcase at the Expo, the renewed iconic double decker, SWITCH EiV 22, is designed to create an impact in tourism, and will set new standards in the intra-city bus market. Leveraging our technological expertise, we will continue to deliver world-class products and services for the Indian market''.