The Board of Control for Cricket in India (BCCI) has announced its association with Tata Nexon as the Official Partner for the VIVO Indian Premier League 2018. The 2018 VIVO IPL begins on April 7, 2018. This association, which is for next three years, will provide Tata Motors to derive great synergies using the platform of IPL to provide a unique and differentiated experience to its customers as stated by the company in its press statement.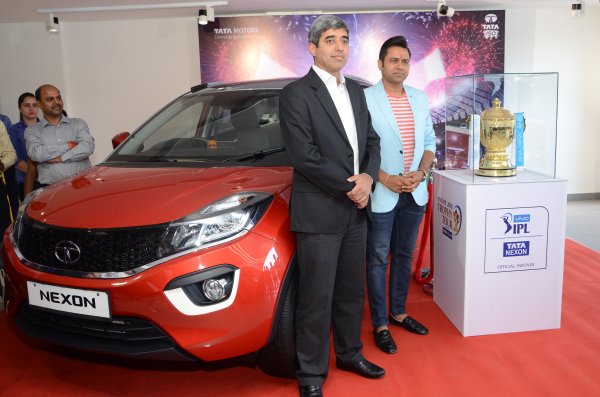 Commenting on this, Mr. Mayank Pareek, President Passenger Vehicle Business Unit, Tata Motors said, "We are delighted to have our Level Nex performing brand Tata Nexon be associated with IPL, one of the biggest sporting event in the country that gives brands a very effective, large scale platform to connect with its consumers. Cricket is the most celebrated sport in India and the IPL is all about Superlative Performance, which is also the mantra for the Tata Nexon. We are on an aggressive growth curve currently and would like to ride on the cricket wave to further strengthen our brand among the younger customer groups. We have big plans to capture the audience attention On-ground, On-Air and across Digital and we hope drive value from this association."
According to Tata Motors, they will leverage the Vivo IPL 2018 platform to showcase the new NEXON in the stadium, across all matches, with exciting on-ground engagement plans and merchandise. The matches will witness unique engagement activities like the Tata Nexon Super Striker – the best striker of the match/tournament stands a chance to win daily and season award. The striker of the tournament will win a Tata Nexon. The Tata Nexon Fan Catch on the other hand is an engagement plan with fans where anyone who takes a single-handed catch in a match stands a chance to win INR 1 lakh and the season winner gets a Nexon. Tata Nexon will also leverage the 36 city, Fan Park events for experiential and engaging brand experience.