TCL Electronics has today launched its 8K and 4K Android QLED TVs in India. The 75 inch X915 8K QLED Android TV comes with IMAX enhanced and Pop-up camera, Dolby Vision ultra-vivid imaging and Dolby Atmos immersive audio. The 4K QLED TVs C815 and C715 come loaded with the world-leading Quantum Dot Display technology.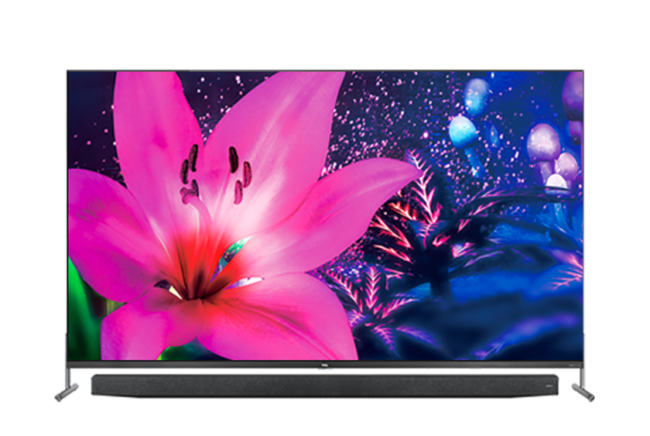 To enable TV-based calling, 8K model is equipped with a built-in pop-up camera which ascends and descends automatically when prompted by the user.
TCL 8K QLED 75X915 is priced at INR 2,99,990.
C815, premium 4K QLED TV comes with built-in Subwoofer and are availabe in three variants: 55-inch (69,990 INR), 65-inch (99,990 INR) and 75-inch (1,49,990 INR). Thees TVs offer 4K QLED display, Quantum Dot technology, Dolby Vision & Dolby Atmos, HDR 10+ support, 120 Hz MEMC (65'' inch and above) for smoother motion and making action-packed scenes look crisper, and Onkyo integrated soundbar, built-in subwoofer with Dolby Atmos to elevate the sound experience.
C715, entry-level 4K QLED TV with Hands-free AI, is available in three variants: 50-inch (45,990 INR), 55-inch (55,990 INR) and 65-inch (79,990 INR). These TVs have features of 4K resolution, quantum dot display, Dolby Vision Dolby Atmos with hands-free voice control, 180 degree voice receptor to guarantee precise voice recognitio.
These TVs will be available on Amazon.in and Reliance Digital Stores.
According to TCL, they have recently setup a manufacturing plant worth Rs. 2,400 crore at Tirupati as part of the 'Make in India' initiative. The plant has a production capacity of 8 million for 22-55 inches TV screens and 30 million for 3.5-8 inches mobile screens per annum and is hailed as the global brand's largest manufacturing unit oversees, and provides direct and indirect +8000 jobs.