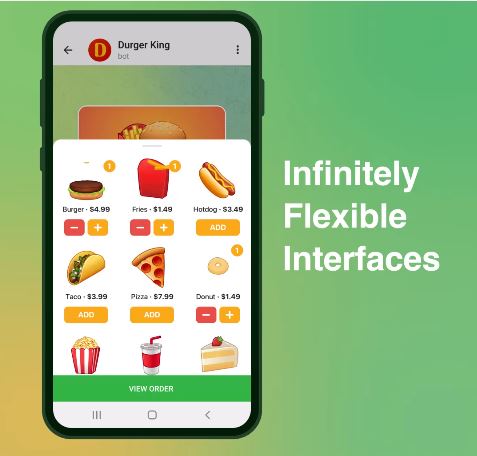 Telegram Messenger has launched a series of new features in its latest update to enhance user chat experience and privacy. These include custom notification sounds, custom mute durations, new auto-delete menu in profiles, web integration for BOTs, replies in forwarded messages, improved message translations on iOS, improved Picture-in-Picture on Android, and more.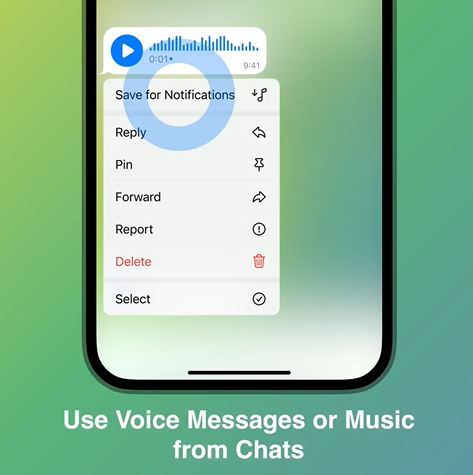 Telegram tones have been cross-platform and completely free. With the latest update, users can turn any sound into a notification tone, whether it is a short audio file, or a voice message. They can also create custom alerts through any music or memes. Sounds added in the notification sound list can be assigned to any chat. Tones currently support audio files and voice messages under 5 seconds up to 300 KB in size.
Telegram has been supporting the feature of temporarily muting chats for 8 hours or 2 days. With the latest update, users can now mute notifications for a specific duration, like the length of a midday nap or extended vacation. Each chat has a streamlined menu for modifying alerts – users can choose Disable Sound to receive notifications silently, or one of the Mute options to turn off notifications completely.
With the new auto-delete feature, users can now auto-delete any chat to make a conversation more confidential or less cluttered. The latest update, enables users to enable flexible timer settings – like 2 days, 3 weeks, 4 months, and more for auto-delete of any chat.
In 2015, Telegram became the first app to make replies easy and efficient to navigate by enabling users to Swipe left on any message to reply to it. The reply will include a small preview that can be tapped to instantly jump to the original message. With the latest update, these same reply previews are now included when forwarding messages to other chats. Also, users can hide the sender's name or media captions to forward a message more anonymously.
Since 2015, millions of people have been utilizing bots to convert files, shop online, and even pay their taxes. In the latest update, Telegram has added an entirely new dimension to its existing bots giving bot developers the tools to create infinitely flexible interfaces with JavaScript, one of the most popular programming languages in the world. With this, Telegram bots can completely replace any website. The new interfaces can be programmed to match a user's theme – adjusting colour schemes in real-time, for example when switching between Day and Night modes or setting custom themes.
The latest update has enhanced the capacity of Telegram BOTs, they were already capable to handle small tasks like chat management – adding extra features, automating processes, or helping moderators, etc. In addition to this, users can now quickly add bots to their group or channel right from the bot's profile and instantly configure rights and permissions for the bot.
With the latest update, the in-app translation feature of Telegram for iOS devices has been expanded to support better quality translations from many more languages, such as Ukrainian – and is now able to translate the same languages as the Android app.
The latest update has enabled, Telegram's mobile app to view any video Picture-in-Picture, it will enable users to keep chatting while watching any live streams. The update further adds improvements to the player window on Android – pinch to change its size, tap X to quickly close it, and enjoy the new rounded design.
In the latest update, users will find a new look at the interface for changing phone numbers in Settings, with animated ducks walking users through the process. Changing account's phone number updates where all the future login codes are being sent – all the chats, media, and other Settings stay the same.
Telegram in its new update has introduced new food emoji to make the user experience more interactive and fun. Now, all the foodies on Telegram can express their love for particular food items with these new animated emojis in a single expression.