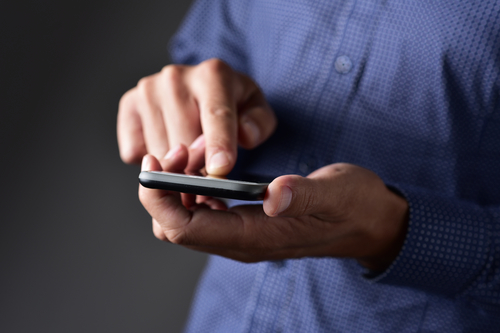 According to The Investor, Samsung has sold over 5 million devices worldwide in less than a month, and it hasn't even been released in the huge China market yet. Part of the reason this phone is doing so well is its powerful hardware, brilliant screen resolution and useful new functions, all of which are important to the gaming community. The Galaxy S8 is a powerful gaming device; here are just a few reasons why:
Powerful Processor
The Galaxy S8 features a Qualcomm Snapdragon 835 octa-core processor with dual 2.35 GHz Quad and 1.9 GHz Quad, making it a powerful device. In Gadgets360's gaming review, they state that gameplay is buttery smooth and there is no hint of a stutter or latency issues even on graphically demanding games. The consistent frame rate, smooth transitions and fast response time make playing all types of games — from Candy Crush to Asphalt 8 — easy and fun to play with very few hiccups.
Brilliant Screen Resolution
The large, infinity display screen is another reason why the Samsung Galaxy S8 plus is great for gaming. Because of the nearly bevel-less screen, you have more room to view, touch and play your games without interruption. It also has one of the highest pixel counts (2960X1440) on the market, giving it a crisp and clear picture. According to Pocket Gamer, the pixels are just the start of the brilliant screen resolution. They explain that Samsung has mastered the AMOLED displays that provide more vibrant colors and deeper blacks than LCD screens. The colors are warm and have a good contrast, meaning you can see every shadow in your shooter games and every flashy color of the cars in your racing games. The S8 also is the first smartphone to receive a Mobile HDR Premium rating.
Gaming Tools
The Galaxy S8 also comes with a host of tools just for gaming. While these may not be needed for every game, they are designed to help intensive games play more smoothly, adapt to the screen size without letterboxing, disable notifications, record video or take screenshots and turn off the touch sensitivity around the edges and for the home screen. Android Central gives step-by-step directions for turning on these features:
Go to your Settings
Click on Advanced Features
Press Games
Toggle the switch to activate Game Launcher
In addition to minimizing distractions, Gadgets 360 reports that the Game Launcher features improve your experience. When playing a game like Breakneck, they explain that the features hurt the resolution but improved the speed to make the game run smoother. The same thing went for Grand Theft Auto. They had to reduce the resolution and use the Game Launcher to improve performance.
Games you Want to Play
Now to the important part: the games. The Galaxy S8 supports a wide variety of games and gaming styles due to its power and resolution. Tom's Guide recommends the following:
Star Wars Force Arena – You are in a battle arena with your favorite characters dueling with light sabers and gathering reinforcements. This is the perfect game for the S8 because the large screen enables you to manage the chaos of a battlefield more easily, and the light saber colors, explosions and blasters look amazing.
Mortal Kombat X – You can see every bit of gore and blood in this fighting game. It stands up to the console version and is great for a bit of action.
Vainglory – Explore a new world with colorful characters and other players in this game. It's a multiplayer battle arena game that fits well on the large screen and bright display. The S8 also is powerful enough to keep up with multiple fights and doesn't experience any lag so you can keep up with the competition.
You can buy this powerful smartphone from t-mobile