The gaming and Esports industries can easily be considered the winners in the race for top business ventures that managed to not only stay strong during the Covid-19 pandemic but thrive and cement their status immensely. Professional gaming has gone from being a fantasy career for any video gaming fan to becoming one of the most sought-after sporting activities for betting picks fans in online sports wagering platforms, even surpassing other mainstream sports with much more history and tradition.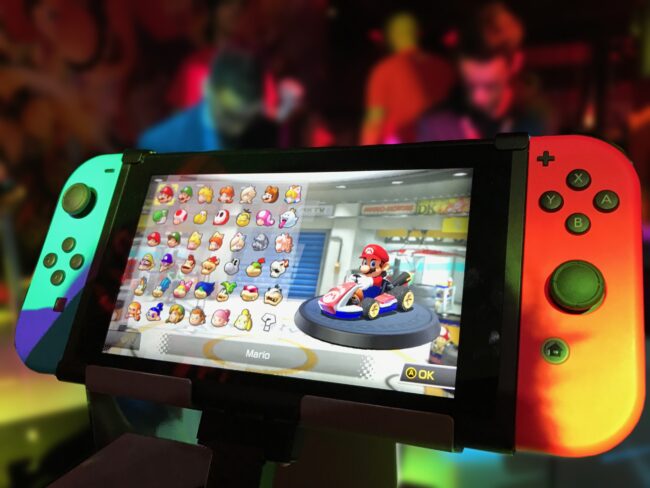 While other industries battled against all the odds during the pandemic, the Esports industry thrived, seeing their popularity, and of course, their revenue streams continue to grow at a rather rapid rate. Now, with 2022 looking to be a year in which said growth and positive comings will continue for the Esports world, what are some of the more interesting trends we should be on the lookout for?
Live Esports Events Will Be Back At Full Helm
While all other sporting leagues and organizations around the world, like the NFL, NBA, MLB, and others had to go through times of uncertainty and peril without being able to have fans in attendance for their live events, for the Esports industry, that wasn't much of an issue. Their tournaments and events, which benefitted greatly from being stream active events in which all audiences could watch from the comfort of their favorite electronic device, didn't see any hit in their audience tolls, with their revenue streams that come from their events intact.
But now, just like with other professional sporting leagues in the world, the Esports world is ready to bring back their coveted live tournament events around the world. With different Championship tournaments for a variety of games already being planned for 2022 in different parts of the world such as Canada, Mexico, Europe, and Asia, where there will even be an Esports category in the upcoming 2022 Asian Games, which are the Asian continent's equivalent to the Olympic Games, the Esports industry is once again ready to fire on all cylinders.
But what does this mean economically? Revenue grossing from live events will skyrocket once again with the selling of tickets, merchandise, streaming deals, as well as all of the different endorsement and advertising partnerships that will arise from having said events back. It's no secret that Esports tournaments have become some of the most popular sporting events around, with hundreds of millions of fans keeping up with the action daily, so while I might not be a math genius if you add a massive and growing fan base with companies looking to get their products and messages out, it seems kind of obvious that this can end up being a very promising win-win situation for all parties involved.
Prize Pools In Tournaments Will Reach New Heights
Professional Esports athletes have become the new kind of sports stars in the world. One of the main reasons behind that is that they've become sort of unspoken heroes for generations of kids, teenagers, and young adults that were hoping for the moment in which someone who did not look like the real-life version of a superhero and who devoted their lives to playing video games would come around and show that there is a prosperous life to be lived from professional video gaming. Of course, to be a successful Esports athlete, there are incredible amounts of compromise, training, strategizing, and preparations that go into it, because at the end of the day, anybody can play a video game, but not everybody can play professionally to win money off it. This is why, Esports tournaments have become such a hot ticket, with their prize money pools reaching upwards of the million-dollar mark.
Now, with 2022 gunning to be a year in which some of the best Esports tournaments around will be making their comeback into the mainstream sports entertainment scene, the prize pools on said tournaments will also be receiving a boost. Be it that they're individual or team-style gaming tournaments, given how much money will be coming in from viewership revenue, as well as sponsorship and endorsement deals, the prize pools will be seeing a definite climb, making the level of competition and excitement that much higher as well.
Esports Based Educational Programs and Opportunities Will Flourish
While at first, considering a career in the Esports industry was met with more doubt and disbelief than anything else, nowadays, more and more of the world's top-leading countries when it comes to educational purposes are starting to welcome the idea of implementing the studying and development of Esports in both high school and university levels.
From learning about video game production and development, the economic and social sides of the Esports industry to actual courses on how to become professional Esports athletes, more and more scholastic institutions around the world are bringing Esports into their educational catalogs, because of the understanding that this is an industry that is far away from being done with their growth span. In 2022 it is expected for more and more educational systems to usher in programs centered around Esports, to further prepare young, up-and-coming professionals for a career in the thriving Esports gaming industry.