Truke has announced the launch of its latest TWS earbuds – the Truke Buds Q1 Plus. It will be available on Flipkart and truke.in at launch price of just INR 999.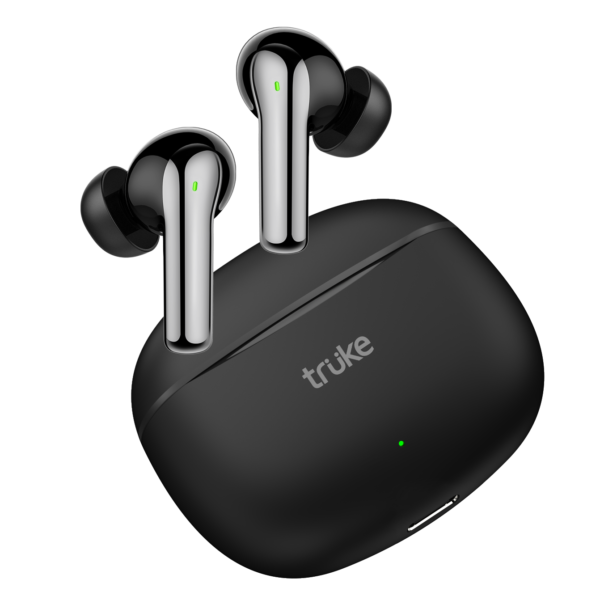 The Truke Q1 Plus TWS Earbuds features an exquisite chrome-painted design that seamlessly aligns with contemporary aesthetic trends. The Q1 Plus incorporates advanced 12mm Titanium Speaker drivers to deliver an immersive, high-quality sound.
The Q1 Plus ensures user convenience with touch controls, including intuitive volume management, enhanced by Quad Mic technology and Advanced Environmental Noise Cancellation (Adv. ENC). The Truke Q1 Plus has a specialized Gaming Mode with an ultra-low latency of up to 45ms. This mode claims to offer accuracy and rapid responsiveness, elevating the gaming encounter.
With support for Bluetooth 5.3, the Buds Q1 Plus establishes heightened connection stability, and seamless pairings and uninterrupted audio streams. The sleek charging case offers up to an astounding 80 hours of usage, including an impressive 10 hours from a single charge.
The earbuds come with 12 months of warranty, and customers can access the robust network of 350+ active service centers nationwide.
Commenting on the launch, Pankaj Upadhyay, Founder and CEO, Truke, said, "At Truke, our goal has always been to redefine the way people experience audio. The Buds Q1 Plus TWS Earbuds encapsulate this vision by combining cutting-edge technology with a design that sets new trends. This revolutionary device upholds Truke's tradition of providing premium audio technology without the premium price."