Honda Cars India today announced that its upcoming SUV will be named as Honda Elevate. This upcoming Honda Elevate has been developed as a global model. The New Elevate is Honda's brand new mid-size SUV which will have its World Premiere in India next month. India will be the first market to launch the Honda Elevate.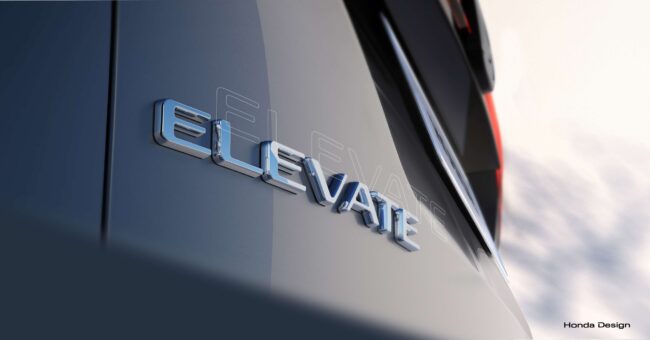 The Elevate represents Honda's pursuit to introduce a perfect urban SUV appealing to the elevated taste for finer things in life. It symbolizes the aspiration to achieve success and wanting to keep elevating to the next level.
Honda Elevate has been developed as a new global model in Honda's line-up to cater to the robust demand for SUVs world-wide. The new model incorporates people's lifestyle requirements and their expectations for Honda's New SUV.
Honda's vehicles are strongly associated with advanced design and technology, apart from their established qualities of durability, reliability, safety and fuel-efficiency catering to diverse needs of its discerning buyers across different segments. The company has a strong sales and distribution network spread across the country.