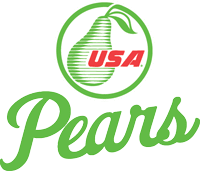 This season, USA Pears are entering India with two varieties of Anjou, both green and red. USA Pears are considered to be among the world's finest pears and grown in Oregon and Washington where the right mix of volcanic soil, clean mountain water and warm spring and summer days, with cool nights, combine to produce the world's finest pears. Pears are an excellent source of fibre, providing about 24% of your daily needs. USA Pears contain Levulose, a natural sugar that can satisfy the sweet cravings for everyone, even for diabetics.
To promote awareness on nutritious diet, healthy lifestyle and the benefits associated with pears, Pear Bureau Northwest (PBNW) organised an interactive session with the Indian blogger community in Mumbai which was hosted by Mr. Jeff Correa, Director of International Marketing, PBNW.
India has emerged as one of the fastest growing markets for USA Pears. This is primarily due to the Indian fruit market's demand that has seen an upward trend because of a prospering urban class, an enhanced exposure to the cultures of different countries, and a rising demography of health-conscious people.
Speaking on the occasion, Jeff Correa, Director of International Marketing for Pear Bureau Northwest said, "India is one of the most important markets for USA Pears. With the Indian consumer becoming more health conscious, it has given us the opportunity to reach out to maximum of them, spreading the awareness about benefits and quality of USA Pears, thus, making it an ideal choice of fruit."
Explaining the nutritional benefits of USA Pears, renowned Nutritionist and Health Writer, Ms. Kavita Devgan discussed the role of pears in prevention some of the major diseases, if included in the everyday lifestyle.