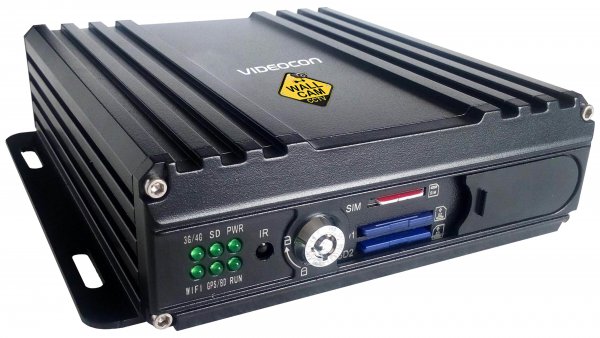 Videocon WallCam has announced launch of its Mobile Vehicle surveillance solution for the segments such as educational institutions, public transportations, goods carrier and cabs.
The conventional CCTV solution is limited to stationary places like offices, houses, shops, hotels, malls bus/ train stations etc, and somewhat doesn't address the mobility surveillance requirement i.e. video surveillance for moving vehicles including buses, trucks, trains etc. This is where the mobile security surveillance solution comes in as stated by the company in its press statement.
According to the company, the mobility solution comprises of special anti-vibration, shock proof , full metal body and vandal proof Video Recorder and cameras comes with many optional models with features including 4G/3G connectivity, GPS (Global positioning system), Wifi, G-sensor, Audio recording and remote viewing etc. Comprising of 4 cameras and a Video recorder, the Videocon WallCam Mobile vehicle surveillance solution will be available to the customers at a starting price point of Rs 14000/-. (Excluding taxes)
The solution is available in as many as 13 variants of Mobile DVRs and 3 variants of HD cameras to suit requirement of various customer segments.
Commenting on the launch of the Mobile vehicle surveillance solution, Mr. Arvind Bali, CEO- Videocon WallCam said, "We are pleased to announce the rollout of our Mobile vehicle surveillance solution, to address the growing requirements of Mobile surveillance across Education, public transportation, goods carrier and other commercial vehicles segment(s).
An average Indian spends approximately 1.5 hrs in travelling on a daily basis. Clearly, this is approx 10% of the time one is awake (considering 8 hrs of sleep time), and as we all know travelling is prone to accidents and mishaps, which makes surveillance and safety on the move all the more important. Our range of mobile vehicle surveillance solution addresses the surveillance needs of all segments, starting with a plain vanilla solution, we have models with 4G, 3G/Wifi connectivity, GPS and G sensor."