ViewSonic has launched today X100-4K+ UHD home theatre LED projector in India. It offers 2,900 LED Lumens brightness with 2nd generation LED technology, HDR imaging, cinema supercolor+ technology with 125% Rec.709 and Harman Kardon- customised audio design for excellent audio-visual quality.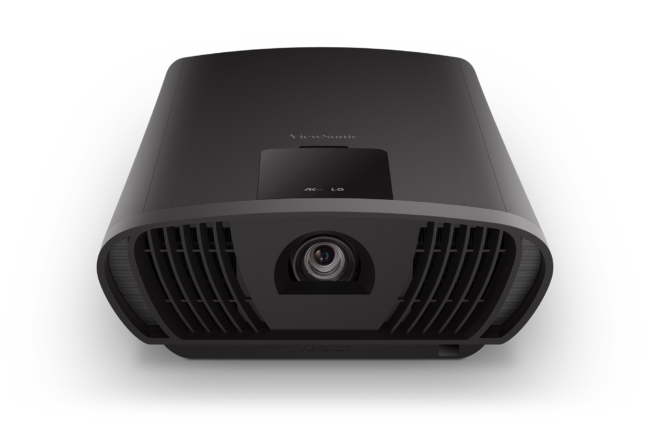 The X100-4K+ projector enables viewers to enjoy supersized 4K content in their living rooms with multiple connectivity options delivering a cinematic experience.
This projector is equipped with wide lens shift and fits perfectly into nearly any home with a wide lens shift range of (H: +/- 25%, V: +60%). Users can adjust the location of the projected image without moving the projector. With a 20dB fan noise lower than the ticking of a watch, one can be fully immersed in the pure viewing experience. The X100-4K+ has a stylisy design and comes with an excellent audio-visual quality which doesn't require external sound system for a true home cinema experience.
The X100-4K+ projector lets you enjoy the content streaming via the built-in app centre from content providers directly and support both Amazon Alexa and Google Assistant via voice control. The projector is priced at INR 3,85,000.
Commenting on the launch, Muneer Ahmad, AV Head, ViewSonic India said, "The launch comes, bearing in mind the current times when people understand the importance of home entertainment that now reflects users' lifestyle and living patterns. With this announcement, ViewSonic aims to deliver the new smart features which give a whole new experience of home entertainment. We are delighted to launch world's 1st LED home cinema projector with wide lens shift in its segment to give our audience the perfect, convenient and truly immersive, big-screen home cinema experience. X100-4K+ projector comes with the power-packed features, premium design and excellent audio-visual quality in their everyday home cinema lives."