Xiaomi has partnered with Dixon Technologies to locally manufacture its range of Mi LED TVs in India. The new Mi LED TV manufacturing plant, built in partnership with Dixon Technologies is located in Tirupati, Andhra Pradesh with a total area of 32 acres. The factory with Dixon Technologies employs more than 850 people. The factory will result in a production capacity of 100,000 Mi LED TVs per month by Q1 2019 as stated by Xiaomi in its press statement.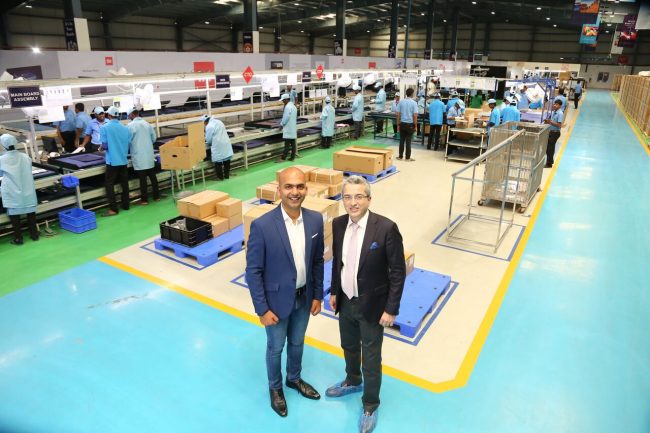 The new Mi LED TV manufacturing plant will start local assembly with Mi LED Smart TV 4A 80cm (32") and Mi LED Smart TV 4A 180cm (43") for now. Recently, IDC announced that Mi LED TV has become the number 1 Smart TV Brand in India as per Worldwide Quarterly Smart Home Device Tracker, 2018Q2, adds the statement of Xiaomi.
Manu Jain, Vice President, Xiaomi and Managing Director, Xiaomi India said, "Xiaomi's tremendous success in India has been primarily contributed to our commitment in India and we are proud to take the next step with the support of state of Andhra Pradesh. After a successful smartphone journey, we are beginning a new chapter with Mi LED TV manufacturing in India. We are already the number one Smart TV brand in India, and we hope that with our increased focus on local manufacturing, we would be able to increase our supply and ensure we can reach out to many more Mi Fans."
Xiaomi is also manufacturing smartphones in India and has 6 smartphone manufacturing plants in India in partnership with Foxconn and Hipad Technologies across Sri City, Andhra Pradesh, Sriperumbudur, Tamil Nadu and Noida, Uttar Pradesh and its first powerbank plant (in partnership with Hipad Technologies). Currently, over 95% of Xiaomi smartphones sold in India are made in India.