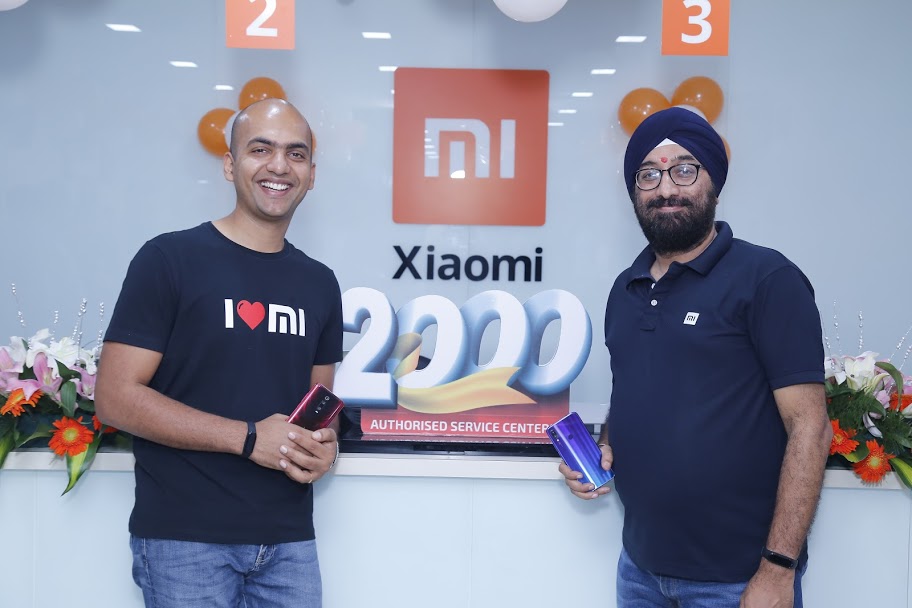 Xiaomi which is very popular brand in India for smartphones and TVs has further strengthened its after sales service network in India and opened 2000th authorized service center in Delhi. Xiaomi's service centre network spans across the farthest regions of the nation and covers over 90% of the districts nationwide. These include remote corners such as far north town of Leh, and southernmost region such as Kanykumari, as well as far east town of Ziro, and the ancient town of Dwarka in the northwest tip, to name a few. Xiaomi's service team also provides TV installations across all pin codes in india.
As per the recent Red Quanta research report on after sales service quality for Q1 2019, Xiaomi leads among top smartphone players in the nation for its superior after sales service for three quarters in a row. Also, in a benchmarking study conducted by AC Nielsen, it was identified that Xiaomi is amongst the top performing brands, and its after sales services was perceived as one of the key strengths along with customer service experience.
According to Xiaomi, they consistently continues to achieve Field Failure rate (FFR) at less than half of the industry average (as per their internal reports) highlighting the remarkable quality and reliability standards of the company's devices. Xiaomi's after sales team recorded an incredible Turn Around Time (TAT) with 96% of cases resolved within 4 hours and an average of 93% of cases witnessed their issues resolved in just 2 hours. The brand also witnessed a strengthened CSAT score, achieving an exceptional 92% of resolved cases resulting in absolute consumer satisfaction. Adding to that, 97% of the Mi TVs were successfully installed within the brand's commitment time towards its smart TV customers.
Adding to its 2000th service center launch, Xiaomi was also awarded the prestigious ISO certification with both ISO 9001:2015 and ISO 14001:2015 by Quality Austria. Xiaomi is the first brand in the Indian smartphone industry to achieve this accomplishment, showcasing the brand's diligent efforts to build and maintain the highest quality benchmarks towards quality, process and environmental objectives. Furthering its efforts to provide top notch quality services, Xiaomi also introduced effective insurance plans for screen damage cases and rolled out all-new extended warranties for its smartphone customers for smartphones with further plans to expand these services across several regions in India soon, as stated by the company in its press statement.