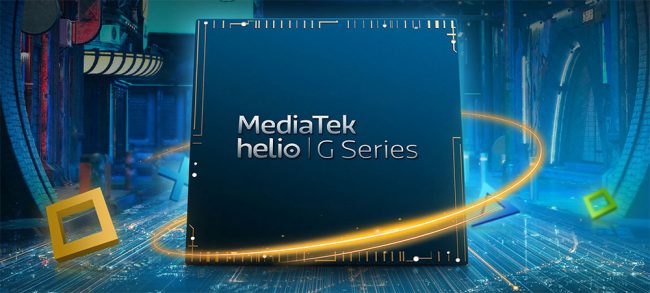 MediaTek Helio G series chips promise Exciting Gaming, Super-Fast Processing and MediaTek HyperEngine Gaming Enhancements, ensuring users have a seamless smartphone experience. Listed below are key features of the MediaTek Helio G70 and G80 chipsets which make them ideal for high-performance smartphones in the mid-tier price category:
1.      MediaTek HyperEngine Gaming Technology: MediaTek's HyperEngine Gaming Technology boosts your mobile gaming experience through its intelligent resource management, enhanced performance and high-power efficiency for longer gameplay. Its intelligent prediction of the Wi-Fi & LTE network triggers the concurrency in just 13 milliseconds, ensuring a seamless experience. This technology also allows you to defer calls during gameplay sessions, without dropping your data connection.
2.      Powerful Processing: The MediaTek Helio G70 and G80 chips incorporate a pair of powerful Arm Cortex-A75 CPUs operating up to 2GHz, plus six Cortex-A55 CPUs in a single, multicore cluster, to offer incredibly powerful processing for efficient gaming. The high-performance Arm Mali-G52 graphics processor ensures seamless gameplay while MediaTek's CorePilot technology helps maintain a reliable and consistent performance even during long sessions.
3.      Fast AI-Performance: With MediaTek NeuroPilot (edge-AI platform) support and full compliance with Android Neural Networks API (Android NNAPI), the chips provide the best possible ecosystem for Android enhancements and app development, supporting many common Artificial Intelligence frameworks. Incorporation of AI has enhanced camera performance in popular tasks like object recognition, scene detection and segmentation with background removal, Bokeh-shot and Smart Photo Album creation. It also allows users to add artistic-looking special effects to existing photos.
4. Integrated Voice Wakeup: The chips feature built-in VoW (voice wakeup) capability which optimizes platform size and minimizes the power used by voice assistant services.
5.      Multi-Camera Photography with Secure ISP: The secure ISP design facilitated by MediaTek's chips ensures smartphone unlocking through facial recognition is ultra-fast, highly accurate and safe. Built on generations of photographic excellence, the chips include a multitude of hardware accelerators such as a dedicated depth engine, Camera Control Unit (CCU), Electronic Image Stabilization (EIS) and Rolling Shutter Compensation (RSC) technology, enhancing video panning and ultra-fast recording while reducing multi-frame noise.