Going for a road trip is one of the best adventurous sprees you can have in your life. Getting to drive around and watch the beautiful scenery, taking your mind off things and just bond with family and friends makes road trips fun and fulfilling.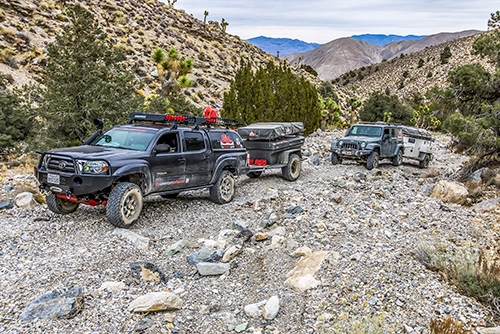 For you to have a successful road trip, you need to carry along with you your camping gear. Staying organized can be a bit of a challenge. Here are 5 helpful tips that come in handy when taking a road trip with camping gear:
   Pack What's Important First
You'll have to prioritize what is important first. On top of the packing list should be all the essential gear that you need for your trip.
Top of your list should be cooking and sleeping gear, a good tent that's strong enough, a mattress and a pillow and an additional sleeping bag will do. Carry with you some tools and spare parts in case your car breaks down or runs a flat tire. Have some first aid kits in case of an injury, a map for direction, recovery gear, and more importantly, food, water, and fuel.
   Make Your Stuff Easily Accessible
Items that you'll be using regularly should be easily accessible to you. With good organization, you will be able to access everything fast and easy. Your tent, sleeping bags, mattresses, camping chairs, and clothes should be easy to pull out of the car without having to disorganized everything else.
These can be packed on your car's roof. With the aid of Loadwarrior rooftop gear that you can attach to your car's roof, you can create additional space to pack the things that you quickly need to access.
   Don't Overload Your Vehicle
This is critical as it minimizes the risk of damaging your car as well as getting in trouble with the law if you get caught. You also avoid causing injuries to the people with you or to yourself.
Overloading your car especially on the roof increases the vehicle's center of gravity, which makes vehicle handling difficult and increases the chances of it tipping over. Find out how much weight your car can carry on the roof. Roof racks should only carry lightweight stuff such as tents, tables, camping chairs, fishing gear, or solar panels.
You can consider attaching a hitch on the back of your car to carry extra stuff like your bikes if carrying them on the car's roof would be an overload. If you want to have more space for your camping gears, consider renting a bigger vehicle like a party bus from Amarillo for a successful road trip.
   Ensure Safety Is Maintained
Have all the gear properly packed and well tied in place to avoid any movements back and forth when driving. You can use cargo barriers if you've packed stuff behind the passenger's seat. This prevents the stuff from rolling over when driving on bumpy roads.
If you're carrying anything on the car's roof, say a boat, ensure that it doesn't extrude too much to block your front or rear window view.
   Get The Right Roof Racks
You need to fit your vehicle with the right roof racks that can accommodate your gear perfectly. Say you're carrying your bikes with you, you can opt for rooftop bike racks like the Front Loader, Forklift, or Forkchop, all of which are perfect to safely mount your bike to when going on a road trip. You can't go wrong with roof racks for your bike like these.