ACT Fibernet, India's largest fiber-focused wired broadband ISP (Internet Service Provider) has joined hands with Xiaomi and introduced special internet broadband plans for Mi LED TV users. ACT Fibernet is offering specially customised broadband plans across Delhi, Bengaluru, Chennai and Hyderabad beginning 12 June 2018.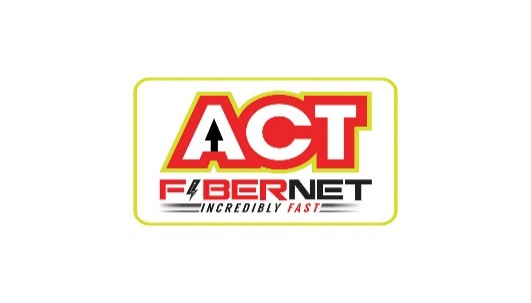 As part of the arrangements, every Mi LED TV users will get 1-month free trial of high-speed internet plans, post which they will be eligible for special offers on the plans. Further, on opting for advance plans, users can enjoy two months free subscription along with 1000 GB extra data limit valid till 31 Dec 2018.
Details of the plans are listed below:
City
Plan Name
Speed
Data limit
Bengaluru
ACT Storm
100 Mbps
350 GB
ACT Lightning
125 Mbps
500 GB
ACT Incredible
150 Mbps
800 GB
Delhi
ACT Platinum Promo
150 Mbps
1000 GB
Hyderabad
A – Max 1299
100 Mbps
750 GB
Incredible 1999
150 Mbps
1250 GB
Chennai
ACT Storm
100 Mbps
500 GB
ACT Lightning
100 Mbps
1000 GB
ACT Thunder
150 Mbps
1500 GB
ACT Incredible
200 Mbps
2000 GB
Procedure for availing the customized plans:
Mi LED TV user will have to send proof of purchase (1. Serial Number, 2. Order ID, 3. picture of the bill/pdf of bill) along with Name, Mobile, City to email address [email protected]
ACT Fibernet will verify the purchase with Xiaomi and outcall the customer, confirm the offer, check for feasibility in customer location and proceed with installation
Speaking on the partnership, spokesperson of Atria Convergence Technologies Ltd. said, "ACT Fibernet with its next gen fiber-optic technology allows incredible internet experience to users especially when streaming and viewing movies, shows, in HD and 4K televisions. We are happy to partner with Xiaomi and extend our expertise to Mi LED TVs. We will work together to power its TV users with high-speed fiber connection so that they can make their viewing experience come alive"
Sudeep Sahu, Product Manager, MiTV, Xiaomi India, "We are delighted to extend high speed fiber broadband connectivity to our Mi LED TV users in India, in partnership with ACT Fibernet. With our content first philosophy, we hope to bring each Mi LED TV user a unique experience with a personalized interface. All this and much more is possible with PatchWall inbuilt into the world's thinnest LED TV. Mi LED TV offers over 500,000 hours of content and we are confident that ACT Fibernet's reliable and high-speed Internet connectivity enables an enriching experience for our users.