ACT Fibernet today announced the upgrade of speed and FUP limits for select broadband plans in Delhi. The upgraded speeds and plans will be applicable to both existing and new customers beginning 1st July 2020.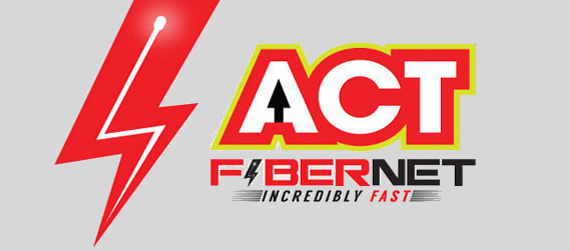 These upgraded plans will enable users to enjoy high-speed internet at no additional cost. Under the existing plans, the ACT Platinum Promo plan has been upgraded to 150 Mbps speed with 1000 GB FUP and ACT Diamond plan has been upgraded to 300 Mbps Speeds with 1500 GB FUP. There is no change in ACT Silver Promo plan.
" As part of our brand promise of Feel the advantage we believe in bringing the best experiences to our customers and as a step to further enhance our customer experience, we have upgraded plans with higher speeds / increased FUP limits. In these times where customers are connected to internet from their home, our high speed plans will enable superior internet experience especially around work from home, streaming, gaming and e-learning.
As India's most consistent broadband network as verified by OOKLA speed test, our customers enjoy reliable and trusted high-speed connectivity in Delhi and across the country. Further, with higher speeds our customers can now enjoy uninterrupted internet services at unmatched speeds in Delhi " said Saurabh Mukherjee , COO ACT Fibernet, speaking on the announcement of the upgrade.
The table below gives all the plan details:
Delhi
Before Upgrade
New upgraded Plans- from 1st July'20
Plan Name
Monthly Rental
Speed
Upload + Download
Speed After FUP
Monthly Rental
Speed
Upload + Download
Speed After FUP
ACT Silver Promo
799
100
500
512 kbps
799
100
500
512 kbps
ACT Platinum Promo
1049
150
1000
1 Mbps
1049
200
1000
1 Mbps
ACT Diamond
1349
150
1250
2 Mbps
1349
300
1500
2 Mbps