Airtel, India's largest telecommunications services provider, today announced the launch of its Voice over LTE (VoLTE) services in Mumbai. The company plans to roll out VoLTE across the country over the next few months. Airtel VoLTE, which works over 4G, will offer customers HD quality voice calls along with faster call set up time.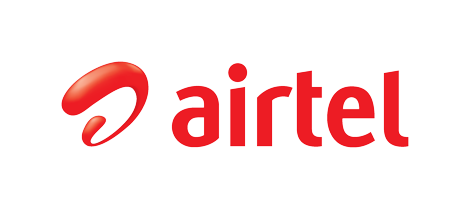 Airtel VoLTE will be available on 4G/LTE enabled mobile devices, which must have a Airtel 4G SIM. Customers can call any mobile, landline network using Airtel VoLTE. There will be no additional data charges for VoLTE and calls will be billed as per existing plan or packs benefits as confirmed by the company.
Procedure for getting Airtel VoLTE:
Customers with Dual-SIM handsets have to ensure that the Airtel 4G SIM has been inserted in the data SIM slot/slot 1 and network mode has been set as "4G/3G/2G (Auto)".
Some of the popular device models compatible with Airtel VoLTE are iPhone SE / 6 /6plus/ 6S / 6S plus/7/7plus; Samsung J700 / A800/J2 Pro/J2 2016; Xiaomi MiMax Prime / Redmi Note 4 / Mimax / Mi5; Gionee A1, Oppo F3 plus.
According to Airtel, even in the case of non-availability of 4G, Airtel VoLTE calls will automatically fall back on 3G/2G network to ensure that customers continue to stay connected at all times. Airtel VoLTE will also allow customers to continue with their data sessions at 4G speeds while the call is in progress.
Abhay Savargaonkar, Director – Networks, Bharti Airtel said, "This is a significant milestone in Airtel's network transformation journey under Project Leap. Airtel has built a world-class 4G network across India and with the VoLTE compatible device ecosystem beginning to mature, we believe it's the right time to enable VoLTE calling as part of our service portfolio. Over the next few months, we will rapidly accelerate the deployment of VoLTE to cover all key geographies to bring HD quality calling to our customers. We keenly look forward to our device partners enabling Airtel VoLTE on their smartphones."
Airtel has also confirmed that it has deployed 4G Advanced Carrier Aggregation technology in Mumbai that enables data speeds of up to 135 Mbps by combining spectrum capacities in 2300 Mhz (TD LTE) and 1800 Mhz (FD LTE).