BenQ ZOWIE has opened India's first ZOWIE Experience zone in Cochin in collaboration with Forerun Computers. This store will display XL series gaming monitors including XL2546, XL2720 & XL2411P. ZOWIE XL-series monitors are equipped with upto 240Hz static refresh rate and native 1 ms response time. Also, ZOWIE's newly launched RL2455S console E-Sports monitor which features static 75hz refresh rate, native 1ms response time will also be available for experience. One can experience the monitors and other products and also purchase the same from this store which is located at the A1, A2, Divyam Bldg., Ernakulum, Cochin.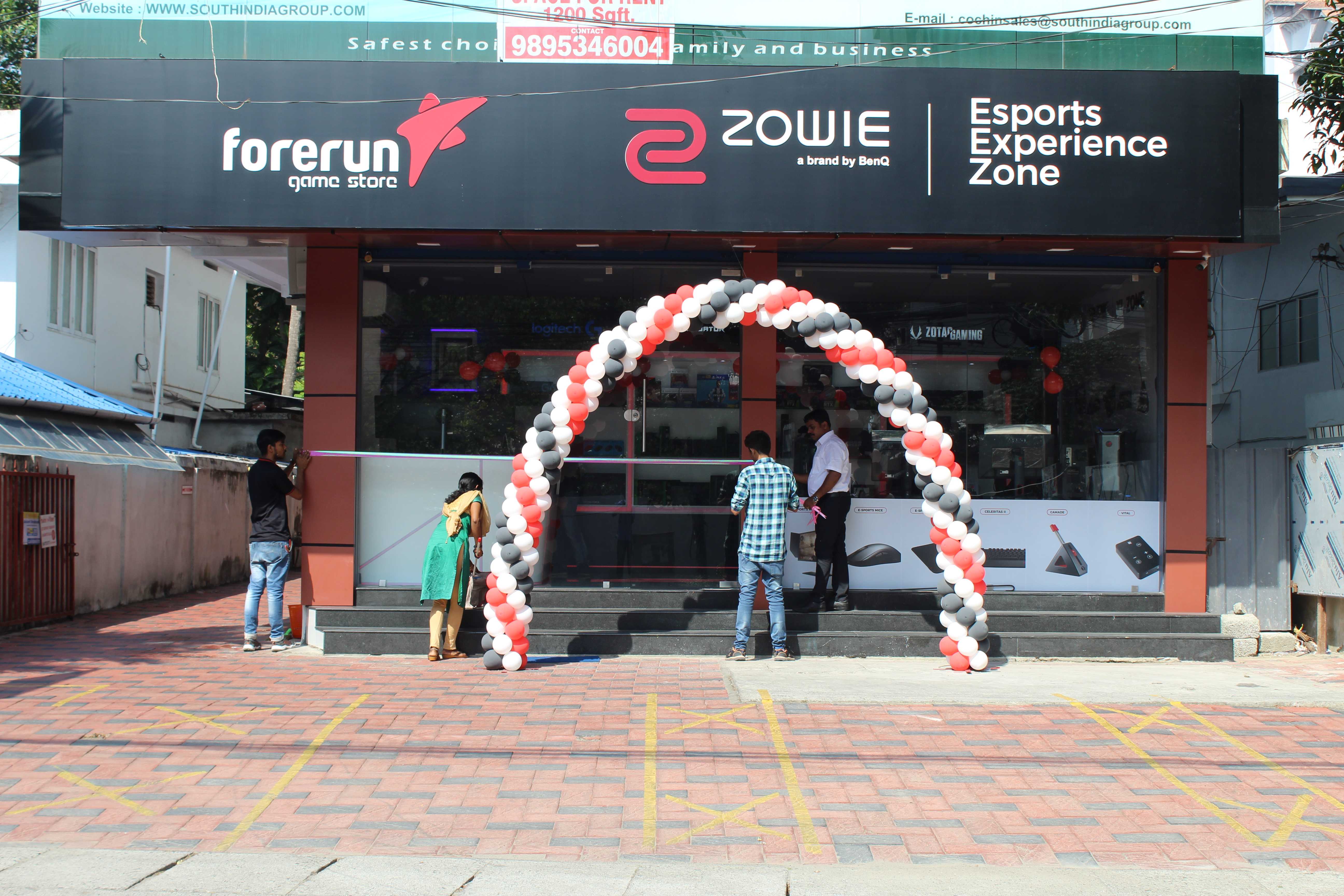 BenQ ZOWIE eSports monitors are armed with various features required by a professional gamer such as  Dynamic Accuracy (DyACTM) for maintaining remarkable clarity during in-game movements allowing for a smoother experience. Another adjustable feature is Color Vibrance which adds flexibility to easily tune preferred color tone and to distinct small targets from the background, making the trace easy and precise. The monitors are also fitted with Black eQualizer for visual clarity in dark scenes without overexposing bright area that helps gamer to acquire targets easily and offer viewing comfort in gameplay.
ZOWIE will also display its full range of gaming gears, which consists of mouse, mousepads, Celeritas II keyboard, CAMADE and Vital. CAMADE is a solution for inconveniences with the mouse cable such as space constraints or cable entanglement. Moreover, VITAL Audio System for e-Sports is a combination of three goals – ease of use, personalization and consistent sound quality – that aim to simplify and streamline sound card use.
Forerun Computers is a Cochin- based IT business partner in India. It has expanded its business across various gulf countries. Forerun is a regional distributer and is spread among 14 districts in Kerala consisting of 11 branches.