Losing any materialistic thing brings sorrow but losing your sweet memories captured in your images which you want to retain for your life time is more painful as you cannot recapture the bygone events. Similarly, if important photo file of your business gets deleted from your Windows computers then you not only suffer financial loss but also an important business asset.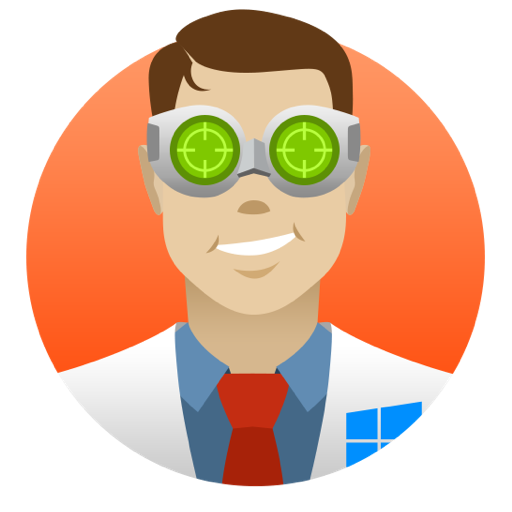 Before pressing panic button when photos are deleted from your computer, you must understand what has happened and whether you can recover the lost files containing your photos. You must remember that if you cannot locate the photos in their regular location it does not mean that they are destroyed for ever. They are also not removed from the disk unless the disk drive is full. In fact, the deleted files are stored in special marking of the disk space and an efficient photo recovery software has to find out this particular area to recover your deleted files.
In such a scenario, Disk Drill photo recovery software can come to your rescue. This application employs comprehensive measures and has been bestowed with algorithms to search through the drives with multiple approaches to find old or recently lost photos. It can recover deleted photos in a variety of different formats such as JPG, PNG, TIFF to the professional ones like RAW, DNG, R3D, etc. You can try this free photo recovery software for up to 100MB.
Timely action is the essence to recover your lost photo files. The moment you realize that you have lost your photos, you must stop using your computer as more you use, the chances of recovery gets bleak as your system will be overwriting on the disk. You must begin the scan for lost files as soon as possible and begin your search with Disk Drill before you resume using the storage device.
Disk Drill will help you to recover files wherever they are located. The beauty of this software is that it allows you to recover files from different computer and storage devices and even on external drives.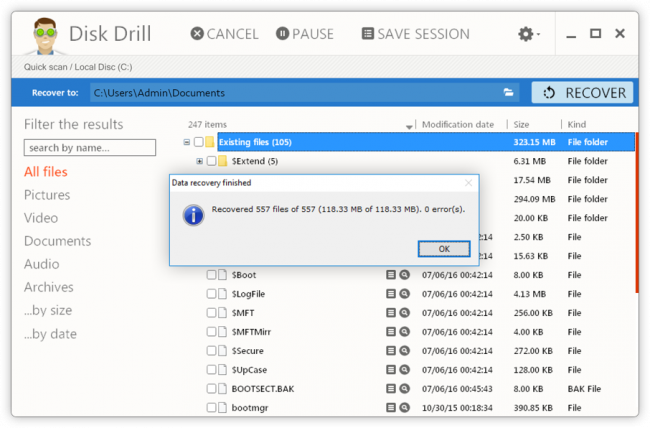 How Disk Drill Works
Its Quick Scan will search recently deleted photos and similar files and the picture recovery will return the file names and the paths. Its Deep Scan process will find photos by their binary pieces on the hard drive. It will do a search through free space on your computer and reconstruct files that existed before. It will analyze the files and attempt to rebuild them even if they were deleted long ago. Once the scan is over, the recoverable items will be available for review. You can select the photos that you want to save.
Besides photo recovery capability, Disk Drill app also has feature of Recovery Vault option which ensures that your valuable photos are protected from unintentional deletions.
Disk Drill image recovery software can be download for free for Windows and is a robust application that assist you in recovering from a potential disaster. With its Quick and Deep Scan capabilities, it will search the places that deleted files are discarded to. It is very advanced photo recovery tools and ideal for professionals and enthusiasts of photos.