MG Motors has unveiled the interior digital cockpit of the two-door MG Cyberster super electric car. The MG Cyberster's exterior design is inspired by the iconic MGB Roadster sports car. It will be globally unveiled tomorrow i.e on 31st March.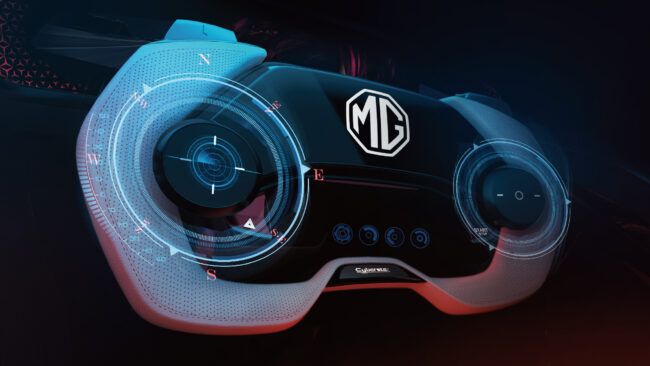 The interior of the electric super sports car has tinge of gaming cockpit. The Cyberster's interior represents the seamless interaction between Virtual and Reality in the era of digital intelligence. It is equipped with gamepad steering wheel and zero-gravity sporty seats.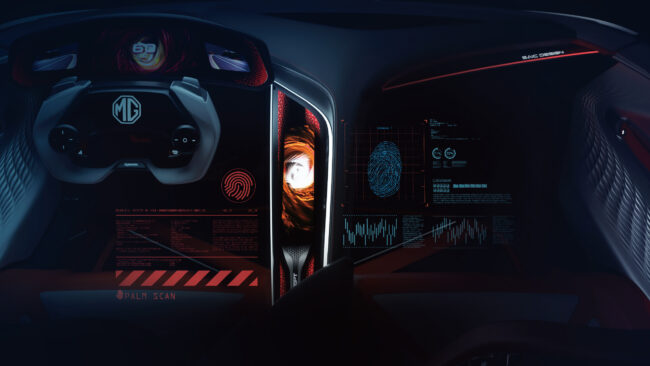 Created by MG designers for Gen Z, the Cyberster's interior is inspired by the "digital fiber" theme. In the front armrest, the innovative digitalized feathers add visual appeal and create a tightly wrapped driving atmosphere. The interior combinations of light band, high-gloss metal and large LED screen in the interior look very eye-catching with full touch interaction.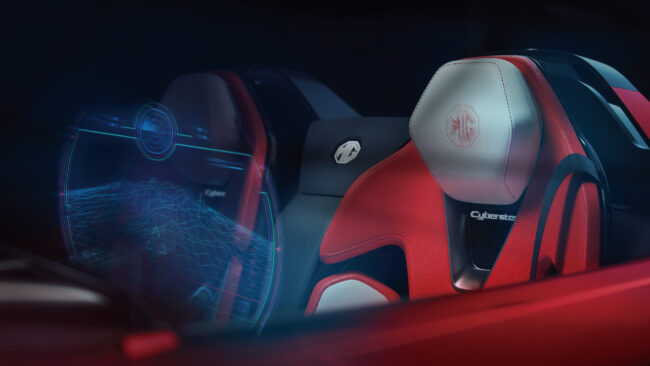 The MG Cyberster's Gamepad Steering wheel has avant-garde shape; it uses black and white contrast to deliver a strong sense of texture. The four-dimensional button on the thumb and the index finger button on the top of the steering wheel further amplify the virtual gaming cockpit experience. The MG Cyberster's Zero Gravity Seats adopt a multi-surface splicing design that provides strong support for the driver from all angles.