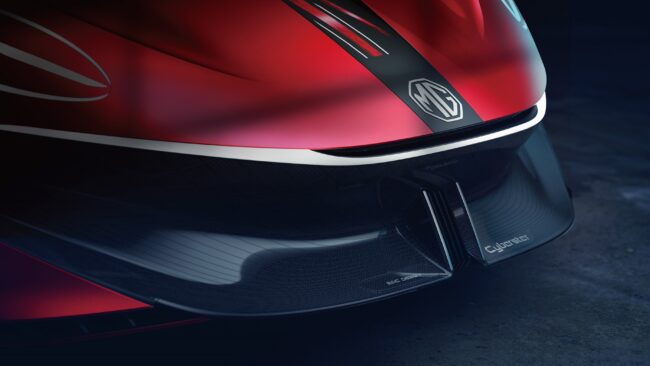 MG's upcoming 2-door electric sports car, MG Cyberster has been leaked globally ahead of its global unveil on March 31, 2021. The MG Cyberster's front, side angles & tail lamp are testimony to the fastest electric sports cars in the modern day era. The partial exterior renderings of MG Cyberster will definitely ignite the global sports car fans.
As the world's first pure supercar equipped with gaming cockpit, MG Cyberster is aimed at Gen Z. Created by MG global design team, it inherits the classic convertible shape of MGB Roadster.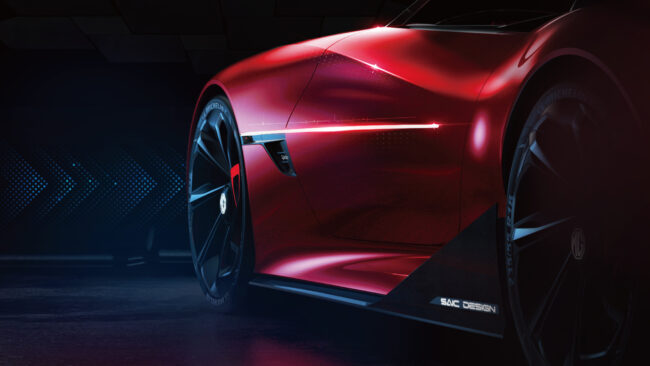 With a range of 800 kilometers, the Cyberster concept has an intelligent pure electric architecture and 5G connection capabilities, and accelerates from 0 to 100 KMPH within 3 seconds.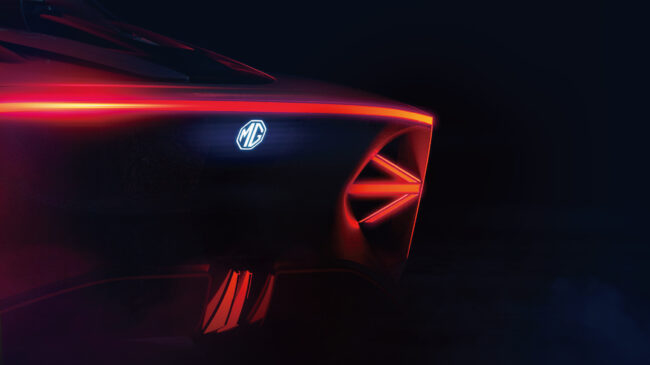 MG Cyberster rear design uses ''Kammback'' styling. The fast flattened tail can improve the rear spoiler and bring better aerodynamic performance. The through-type LED taillight design outlines the Kammback shape. The front face inherits MG's classic round headlight and coupled with slim grille design – reminding us of the famed MG sports cars and cabriolets of the yesteryears. The "magic eye" interactive headlights are layered independently from the grille, while the eye-catching front shovel lower lip represents a unique front face with tremendous achieved aerodynamic performance at the same time. From the sides, the "laser belt" of MG Cyberster is particularly eye-catching. This LED light strip runs through the side of the body to form a powerful laser penetration visual impact, representing the aerodynamic design language of an intelligent sports car in the new era – comprising of a lower and robust body posture. The high-performance wheels further come with rotating spokes combined with a central locking mechanism, commonly found in very high-performance models.
More details on 31st March!