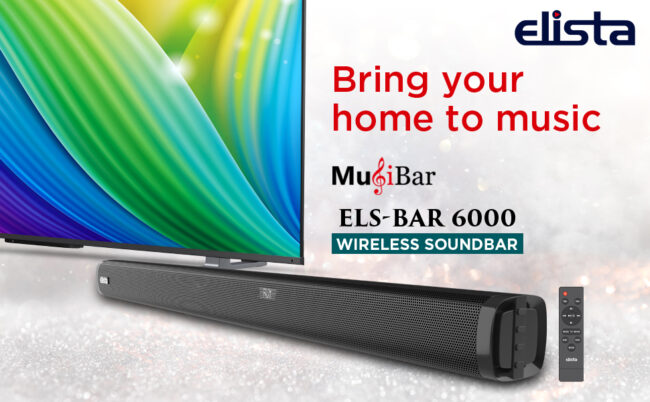 Indigenous Home Appliances brand Elista has launched its first soundbar – MusiBar ELS Bar 6000. Elista is already in the market with its range of Smart TVs, Powered by webOS TV and speakers.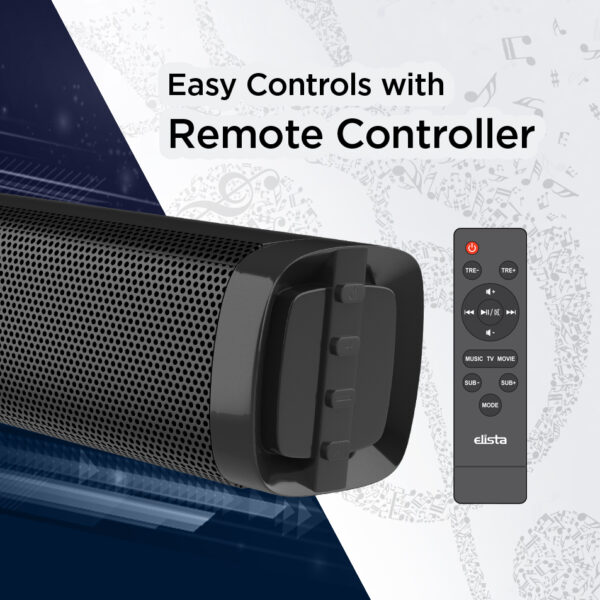 The MusiBar ELS Bar 6000 is ideal for smart home products like a smart TV. The MusiBar ELS Bar 6000 is equipped with 60W output with a digital amplifier. It also comes with a premium shiny design.
This soundbar offers connectivity options like Bluetooth, AUX, Coaxial, and USB. The MusiBar ELS Bar 6000 soundbar also comes with HDMI ARC, so that one don't need additional cables when connecting the soundbar with HDMI. It has a 7-segment LED display that shows the user all the relevant information.
The remote control of the Elista MusiBar ELS Bar 6000 allows users to control their soundbar with ease. The ergonomic design of the easy remote control allows for a better grip, and perfectly complements the premium shiny design of the soundbar itself.
Salient Features of MusiBar – (ELS Bar 6000) – Wireless Soundbar:
Sound Output – 60 W
Multiple Connectivity Options -BT/AUX/ Coaxial/USB/
7 Segment LED Display
HDMI (Arc DSP Control)
Digital Amplifier
Easy Remote Control
Priced at Rs. 8999, the Elista MusiBar ELS Bar 6000 has been launched at 55% discount rate of Rs. 4,999 and will be available through Elista's extensive retail network that consists of over 10,000 outlets and also on Flipkart/Amazon from today.