Yale Home India has launched Yale YDM7220 BioSecure Smart Lock. This smart lock comes with the BioSecure Anti-Bacterial Solution coating on its lever handles, which is formulated using silver ions to inhibit bacteria growth and reduce the risk of secondary infections.
This lock is equipped with BioSecure technology that ensures all touch points of your house are properly cleansed and disinfected by default. It is proven that BioSecure technology can continuously destroy organisms by attacking the cell walls and preventing energy production as well as the reproduction of bacteria cells. This also helps to inhibit bacteria growth and reduce the risks of secondary infections, especially in elderly people and young ones. The base material used in the BioSecure anti-bacterial solution has been proven to reduce harmful bacteria by over 80% in 15 minutes and 99% within 2 hours as stated by the brand in its press statement.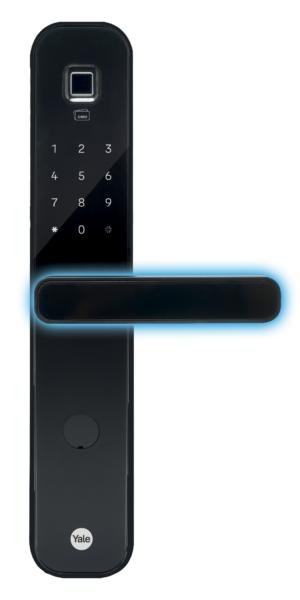 The YDM7220 Smart Lock allows you to lock and unlock your door remotely. Powered by advanced software and the intuitive Yale Access mobile app, YDM 7220 allows for keyless entry and gives users the ability to see who comes and when, grant virtual guest keys, and check whether the door is open or closed.
The control of Yale YDM7220 BioSecure locks can be accessed via all smartphones. For extra convenience, YDM7220 features DoorSense technology which will tell you whether the door is closed or if anything unexpected happens, like it being left ajar.
This lock is available in all retail stores pan India.