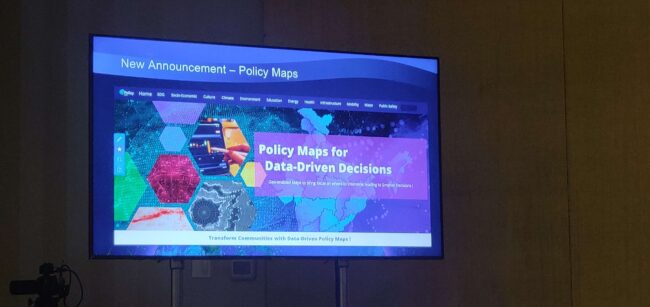 Esri India which is leading Geographic Information System (GIS) Software & Solutions provider, unveiled Policy Maps to facilitate data-driven policymaking in India. This announcement was made during Esri India's annual flagship event, the User Conference held in New Delhi today.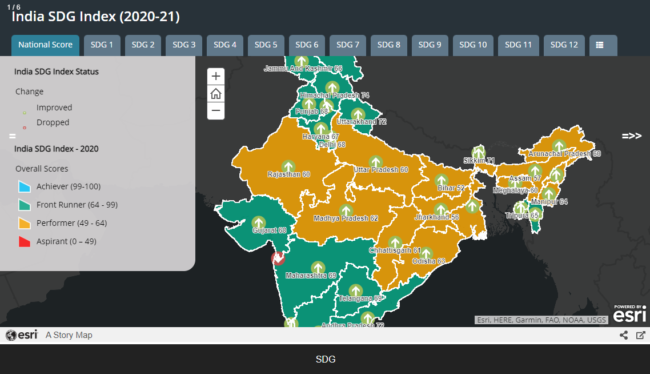 According to Esri India, the objective of developing Policy Maps is to foster data-driven decision-making in policymaking. The Policy Maps have been designed to provide meaningful insights for various government functions with a special focus on Sustainable Development Goals (SDGs). The maps for SDGs provide detailed insights into how India is faring in the achievement of the 17 SDGs. The interactive maps provide data at the granular level and help in analyzing the progress achieved. The data used in Esri India Policy Maps is sourced from authoritative government sources.
A unique feature of the Esri India Policy Maps is that they can help policymakers to understand the relationship between various SDGs. Relationship Maps, created through the dashboard can help in identifying patterns and understanding how working towards one SDG can lead to creating better conditions for another SDG. A strong focus on sustainable development is the need of the hour and the Esri India Policy Maps with an emphasis on SDGs is a well-thought-out and timely initiative in this direction.
Agendra Kumar, Managing Director, Esri India said, "Spatial data can largely help in policy-level decisions. With an intent to enable policymakers make data-driven decisions, we have developed Esri India Policy Maps. These maps, which have a distinct focus on SDGs, can help in measuring progress as well as identifying relationships between the SDGs. By bridging the gap between data and action, the Policy Maps have the potential to help administrators take smarter decisions for sustainable development."
Besides Government sector, Esri India is also offering its GIS Solutions to Telecom companies such as Jio, Airtel, Insurance companies, banks and to leading manufacturing companies.