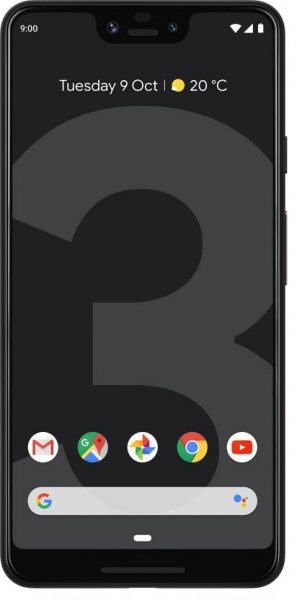 Google India in partnership with Flipkart has  announced Pixel 3 Referral Program. Google Nexus and Pixel users can refer the new Pixel 3 or Pixel 3XL to their friends and family members, where both the referrer and referee will receive incentives.
Each referrer will receive a Rs 2,000 Flipkart gift voucher, and each referee will get a Rs 7,000 instant discount on any of the Pixel 3 variants when purchased on Flipkart. This discount is over and above any running offer as stated by Google in its press statement.
This referral program starts today and codes can be generated till Thursday, 20th December 2018 (23:59 IST), while generated codes can be redeemed until Monday, 24th December 2018 (23:59 IST).
How the program works:
Using their Pixel or Nexus smartphone, a user needs to login using their email ID via the Flipkart app. They will then see a targeted banner announcing the special referral program for Pixel and Nexus family owners.
The user clicks on this banner and is directed to a page listing the benefits for the referrer and referee.
On this page, the user will enter their email ID to participate in the program.
Within 48 hours the customer will receive an email from Flipkart via their registered email ID with the unique link that they can share or use for themselves.
Links will only be activated from start of program date, and can be redeemed till end of redemption date after which they will become invalid.
The referee with the unique link will land on a Flipkart Page on which the referee will have to validate the code. Once the code is validated , it will get tagged to referee's Flipkart account until offer expiry. Then at the time of purchase of a Pixel 3 or Pixel 3XL on Flipkart, an instant discount of Rs 7,000 will be applied during checkout, over and above other running offers.
Google Pixel 3 has been well received and is great combination of hardware, software, and AI. It has the most advanced smartphone camera the company has built, which not only lets you take great pictures using features like Night Sight and Top Shot, but also helps you understand the world around you thanks to the seamless Google Lens integration.
The 5.5-inch Pixel 3 is priced at Rs. 71,000 (64GB) and Rs. 80,000 (128GB), and the 6.3-inch Pixel 3 XL is priced at Rs. 83,000 (64GB) and Rs. 92,000 (128GB). Both are available in three colors – Just Black, Clearly White, and Not Pink.