Haier has augmented its washing machine line-up by introducing a new series of Front Load Fully Automatic Washing Machine – HW80-IM12826TNZP and HW70-IM12826TNZP models with 8Kg and 7Kg capacity respectively.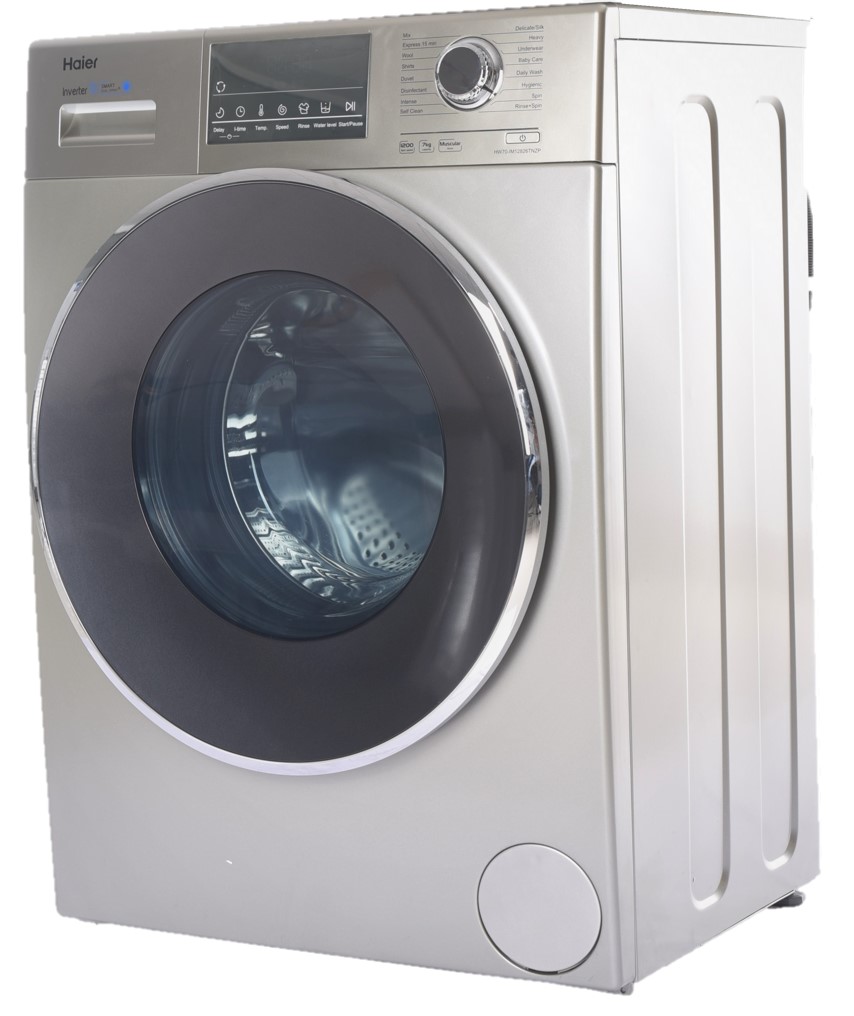 These washing machines come equipped with the latest technologies that ensure efficient laundry cleaning. The washers come with a Muscular Drum – a unique 128 muscles technology for better scrubbing of clothes that result in lesser abrasion and provides extra care to the fabrics. The two new variants come packed with Haier's anti-bacterial technology, which kills up to 99.8% germs thereby providing a clean and hygienic wash. With up to 1200 rotations per minute, these new LED display panelled washing machines clean garments faster than contemporary washers do.
These washing machines are equipped with Inverter Motor that ensures higher performance along with less abrasion and more reliability in comparison to any conventional motor.
With an aim, to solve water pressure problem that most of the Indian households face, Haier has inducted it's No Zero pressure technology in both the models that results in an efficient wash at an extremely low water pressure of 0.001-0.002 MPA. Understanding the growing energy-saving needs of the consumers, the washing machine comes with A+++ -30% Energy Rating as per European Standards, which saves up to 30% energy consumption. The new series additionally comes with a unique Child Lock function that disables the control panel while keeping its settings safe. Its user-friendly LED display also allows selecting wash settings according to the one's preference and needs.
Commenting on the launch Mr. Eric Braganza, President, Haier India, said: "With the new technologies permeating deeper into the urban cities, the consumers want washing machines that are quick and capable of reducing stress in their fast-paced lives. The new range of washers address the changing demands of our customers while complementing their luxurious lifestyles. For us, catering to the changing needs of Indian families remains to be a priority and we will continue to deliver high-tech products to enhance the experience of every Indian household."
These machines come in Titanium Grey colour and are priced Rs. 43,990 for the 8KG and Rs. 38,990 for the 7KG variants. Both the variants come with 3 years comprehensive & 12 years warranty on the motor.