Haier India has launched the new range of 3-star inverter cooling Air Conditioners in FashionCool and CleanCool Plus series. The range comes in cooling capacity of 1 and 1.5 ton respectively.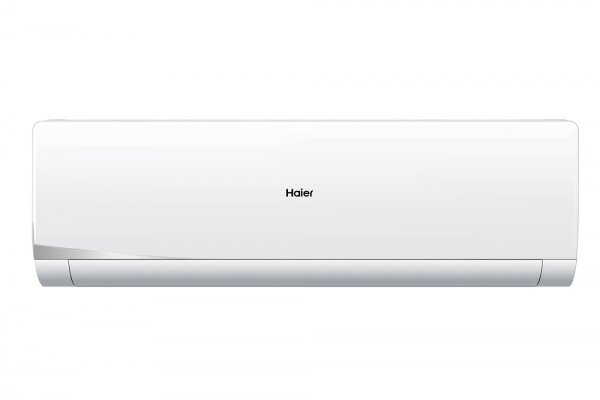 These inverter split air conditioners from Haier meet the energy-efficiency norms with up to 43 per cent of energy saving, providing the right match for cooling requirements across residential, commercial and institutional segments as stated by the company. The Air conditioners come with features such as a 60 ? cooling at extreme temperature, 15-meter-long air throw capacity, one-minute instant chill which effectively cools a room within 60 seconds and are equipped with stabilizer free operation with a 140V low voltage start.
These air conditioners come with Inverter Plus Technology resulting in electricity saving, high Cooling capacity and providing cooling comfort quickly during extreme Indian summers. The ACs can claim to deliver effective cooling comfort even if the ambient temperature reaches 60-degree Celsius. One of the key features of the series will be Haier's iconic Self Clean Inverter Technology (SCIT) which enables automatic cleaning of the AC evaporator by lowering the temperature to certain degrees and frosting the surface with 30% increased condensate water. With this feature, all the dirt is removed from the evaporator through a strong cold expansion force generated by frosting, which is further washed away through defrosting. It also assures anti-bacterial efficiency up to 99.9% that provides bacteria-free airflow for users with a long air-throw of up to 15-meter, resulting in hygienic and effective cooling.
The air conditioners come equipped with Haier's Turbo Cool Technology, which draws the hot air out of a room quickly and efficiently, resulting in instant cooling with long air throws and high air quality. The FashionCool and CleanCool Plus range of air conditioners additionally offer advanced Easy and hassle free Installation.
This new range of air conditioners will be available in the market with 12 years warranty on compressor at the following prices:
FashionCool | HSU-12DW3(DCINV) | MRP: INR 64,500
FashionCool | HSU-19DW3(DCINV) | MRP: INR 69,500
CleanCool Plus | HSU-12FW3(DCINV) | MRP: INR 59,500
CleanCool Plus | HSU-19FW3(DCINV) | MRP: INR 64,500