Havells India today announced the launch of its Otto and Orizzonte wate heaters with elegant design, advanced technology, convenience, and safety.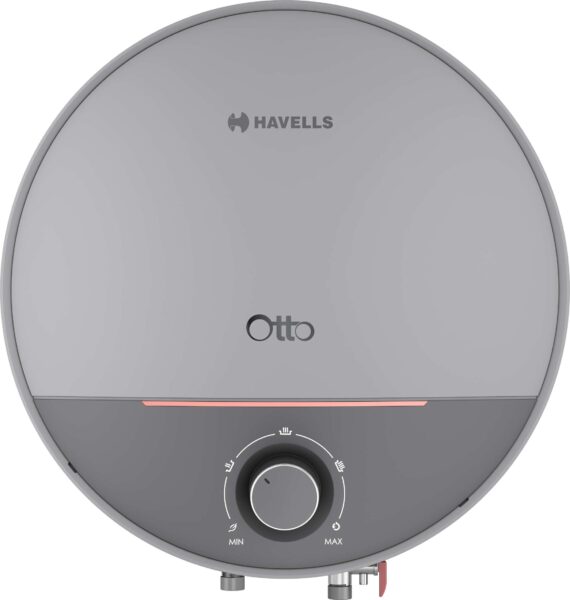 Otto water heater comes in a unique circular design, a temperature setting knob for personalized heating and colour changing LED indicator that changes colour from blue to amber as the water heats to the desired temperature. On the other hand, the Orizzonte model comes in AC type digital space saving model, designed to be a perfect fit even if ceiling height is low. Orizzonte also features a digital temperature display, energy saving mode, feather touch control panel, and a wireless remote controller. It also has a timer mode which enables user to set a duration for heating.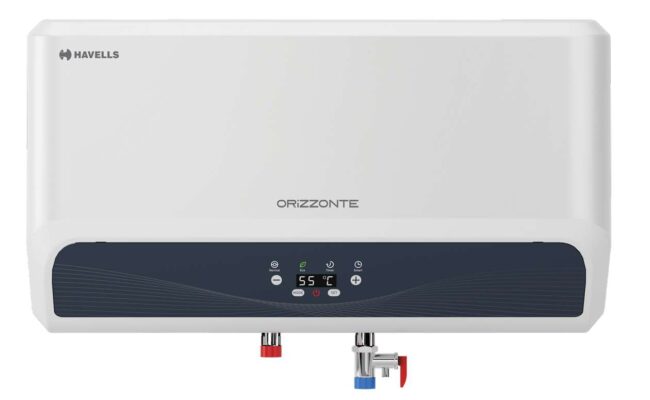 The Otto model comes in three variants of 10 litres, 15 litres and 25 litres whereas the Orizzonte model comes in two variants of 15 litres and 25 litres. Both the water heaters come with 7-year warranty on inner container, 4-year warranty on heating element & 2-year comprehensive warranty and are available across Havells outlets in India. This range is also available at leading Electronics Showrooms & E Commerce platform.
Havells is a leading brand in Water Heating solutions which are manufactured at State-of-the-art Manufacturing plant at Neemrana, which has a capacity to make 7 lacs water heaters. In order to match its ever-increasing demand, the company has recently augmented its capacity to make 14 lacs water heaters in a year. Keeping the consumer safety in mind Havells since its inception, have been coming with Shock Safe Plug and Genuine Flexible Pipes which have been the industry first along with Free Standard Installation.