Alongside Xioami 13 Series of smartphones, Xiaomi has also launched its ecosystem products comprising of Xiaomi Watch S2, Xiaomi Buds 4, Xiaomi Sound Pro, Xiaomi Router 10000, and Xiaomi Mini PC.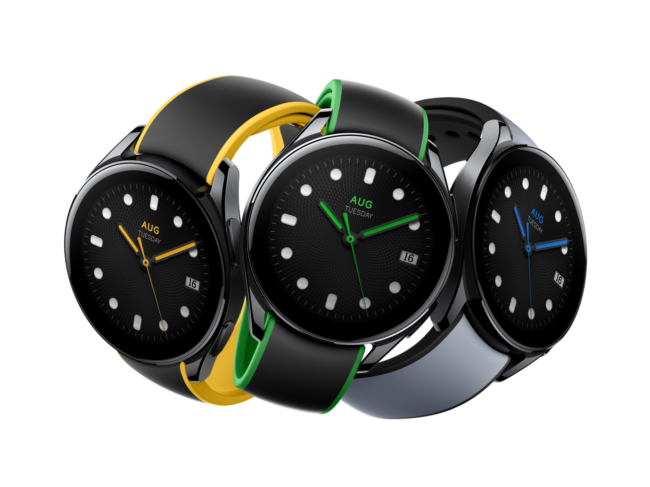 Xiaomi Watch S2 comes with features of sports tracking and health monitoring. Besides the classic 46mm, Xiaomi Watch S2 also comes in a more compact 42mm size, and is available in black, silver and light gold, as well as offering various options of colors for leather or silicone straps. For the first time, Xiaomi Watch S2 also supports body composition measurement, which only takes a few seconds to measure and present eight types of body health data results. Xiaomi Watch S2's new safety tracking feature, allows the users to send geolocation and SOS messages with a quick keystroke in case of any emergency.
Xiaomi Watch S2 is available now for sale starting from RMB 999 for size 42mm and RMB 1,099 for size 46mm via Xiaomi official channels in Mainland China.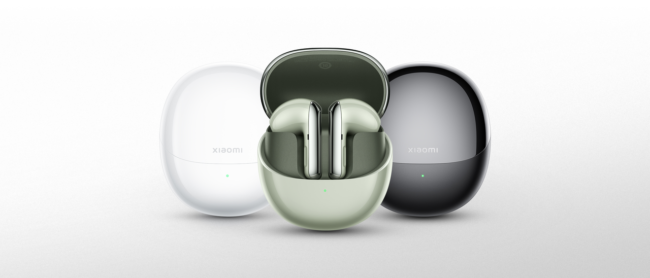 Xiaomi Buds is equipped with Xiaomi's customized graphene dual magnetic drivers and dynamic adaptive EQ compensation for a stable and consistent sound quality even while jogging. Xiaomi Buds 4 is LHDC 5.0 and Hi-Res Audio Wireless certified. Xiaomi Buds 4's case features a "space capsule" design, and earbuds can be snapped back into its place for easy storage. Its ergonomically half in-dear design enables users to have a secure fit and comfortable time for prolonged wearing. Furthermore, the adaptive active noise cancelling on Xiaomi Buds 4 enables a real-time adjustment for different levels of noise cancelling by recognizing ambient unwanted noise. With the new "independent spatial audio", Xiaomi Buds 4 has on-device computing capabilities, meaning it no longer depends on smartphones for spatial audio calculations.
Xiaomi Buds 4 will be available for RMB 699 via Xiaomi official channels in Mainland China.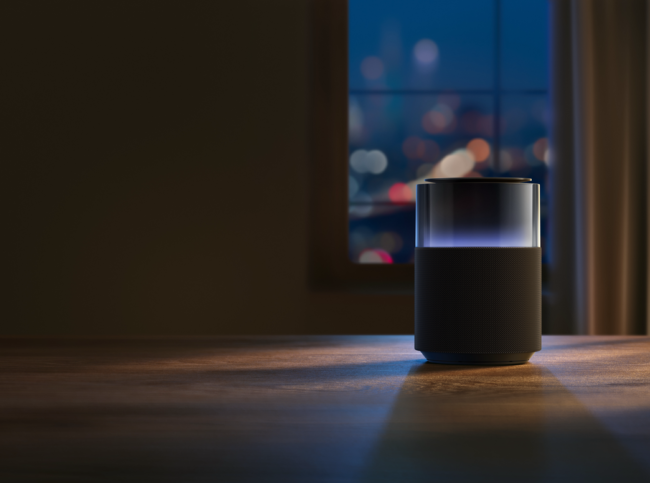 Xiaomi Sound Pro is equipped with 7 units of 55W and 360-degree omnidirectional sound, and features HARMAN AudioEFX professional tuning. The smart speaker is able to automatically adjust its output style among "Strong Bass", "Balanced" and "Clean" modes by analyzing the content played when using XiaoAi Speaker app. Xiaomi Sound Pro supports multiple connection methods such as Bluetooth 5.1, Aux in, and AirPlay 2. In addition, the intercom feature supports real-time communication between multiple speakers, as well as smartphones, TVs and other devices.
Xiaomi Sound Pro will be available at RMB 999 via Xiaomi official channels in Mainland China.
Xiaomi Router 10000 has an increased network speed by 20% compared with the previous generation. The flagship tri-band router offers a wireless and wired data transfer rate of up to 10 Gigabit, ensuring sufficient bandwidth for next-generation usage such as VR games, 8K streaming media, and real-time high-definition conferences. Equipped with a Qualcomm quad-core A73 processor, 12-channel signal amplifier, 2GB storage, dual 10G network port, USB 3.0 port, as well as a sophisticated heat dissipation system, Xiaomi Router 10000 enables users to easily build a 10Gbps ultra-high-speed household WAN/LAN with NAS and supports simultaneous connection of more than 1,000 devices. The NFC pairing feature allows users to connect to the high-speed internet extremely easy and accessible.
Xiaomi Router 10000 is priced at RMB 1,799 starting on December 14 via Xiaomi official channels in Mainland China.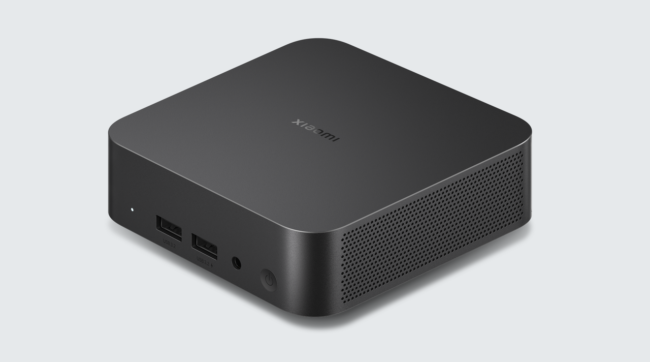 Xiaomi Mini PC is compact desktop and weighs just 437g. It is powered by the 12th generation Core i5-1240P processor featuring a 12-core 16-thread heterogeneous design with a maximum turbo frequency reaching 4.4GHz, while the integrated Intel Iris Xe graphics (80EUs) ensures excellent performance. On the storage front, it has a 16GB DDR4 and 512GB PCle 4.0SSD, and supports expandable storage of up to 32GB RAM and 4TB SSD ROM. The large 4600RPM fan and a dual heat pipe heat dissipation system ensures a stable performance of Xiaomi Mini PC. The device comes with Windows 11 pre-installed and supports Ubuntu, OpenWWRT, UNRAID, and EXSI operating systems. It also features a wide range of versatile ports capable of connecting to external graphics cards and hard drives when needed. With Bluetooth 5.3 and Wi-Fi 6 built-in support, Xiaomi Mini PC is a compact and powerful device.
Xiaomi Mini PC Standard Version is available at RMB 3,999; Xiaomi Mini PC Storage-free Version will be available for RMB 2,999 starting on December 14 via Xiaomi official channels in Mainland China.