At Auto Expo 2020, Hero Electric has showcased an electric motorcycle, an electric trike and advanced tech enabled high-speed electric scooters.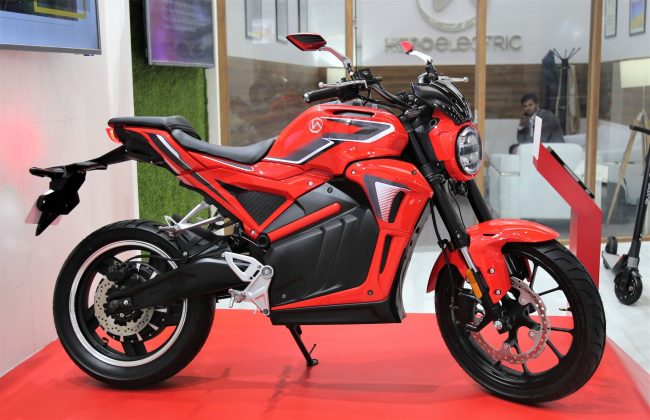 The electric motorcycle AE-47 unveiled by the company is powered by a 4000W motor that promises a top speed of 85kmph. The electric motorcycle is equipped with an impressive lightweight portable lithium-ion 48V/3.5 kWh battery. With a charging time of 4 hours it claims to produce a range of 85 Km/ch in Power mode, 160 km/ch in Eco mode and accelerates from 0-60 kmph in 9 seconds. The electric bike features advanced braking system with Combi Disc Front 290 mm & Rear 215mm and Rear Monoshock Suspension along with Cruise Control feature. It also features a digital instrument cluster, keyless access, mobile charger, walk assist and reverse feature. The motorcycle is supported by a mobile app featuring GPS, GPRS, Realtime tracking and Geofencing.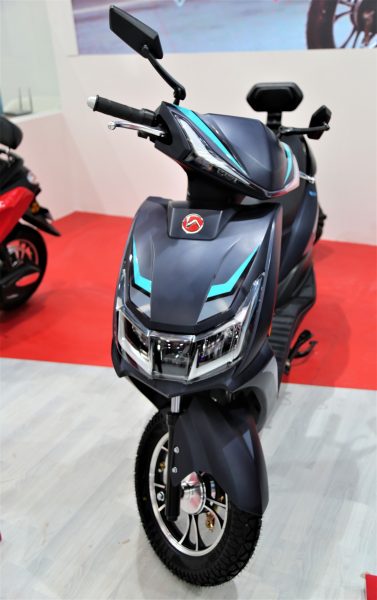 In the high-speed segment, Hero Electric unveiled a new electric scooter AE-29 with a top speed of 55 km/hr. With a charging time of 4 hours the new scooter produces a range of 80 km/ch. It is equipped with a 1000W motor of 48V/3.5 kWh Li battery. The first IOT enabled electric scooter features Bluetooth connectivity, anti-theft smart lock, mobile charger, mobile app, digital instrument cluster, walk assist and reverse facility.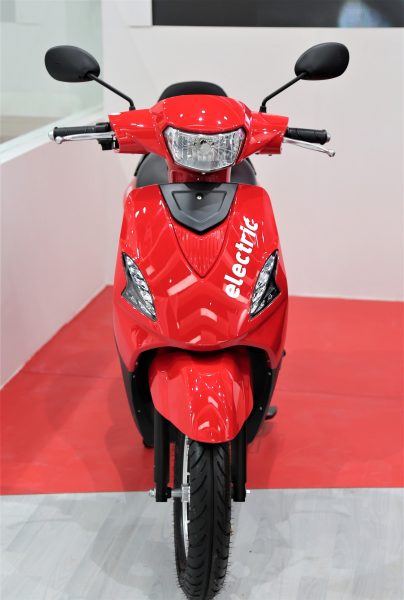 In the low-speed segment, the company also showcased an electric scooter AE-75 in a partnership with Sahara Evols with a top speed of 45 km/hr and range of 80 km/ch. The company also showcased a scooter AE-8 with 25 km/hr speed and range of 80 km/ch.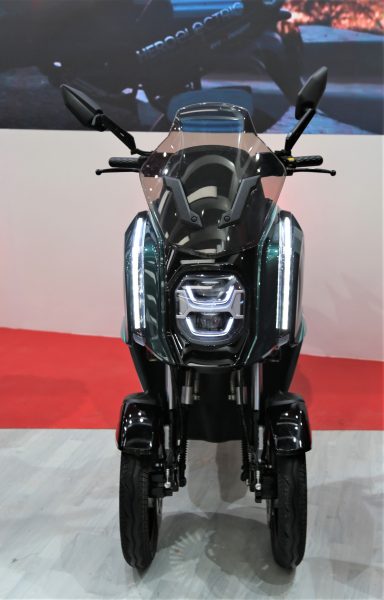 For the B2B segment, Hero Electric Trike AE – 3 – an attractive innovation also made its debut at this motor show. A first-of-its kind vehicle, the trike is equipped with a self-standing Gyroscopic stability feature with Auto balance park switch. It can produce a range of 100 km/ch and delivers a speed of 80 km/hr in a full charge of 5 hours. Powered by 5500W motor, it is equipped with Li 48V/4kWh battery. The vehicle also features digital instrument cluster, mobile charger, walk assist, reverse assist at 26 km/ph, mobile app, GPS, GPRS, real-time tracking and geofencing.