It is raining Chinese smartphones in India. We have just been informed that a renowned Chinese handset maker, HOMTOM, is all set to enter into Indian Smartphone market with its latest series of five smartphones in the mid-range segment starting at Rs. 8,000. These phones are expected to sport 18:9 aspect ratio display with thin bezels and will be packed with massive batteries. The below is an illustrative image of HOMTOM smartphones.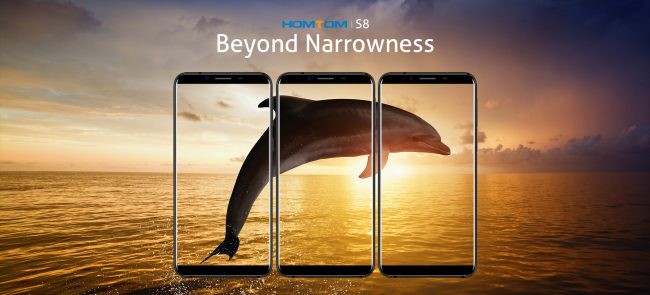 According to the press statement of the company, HOMTOM is a part of Shenzhen Zhouji Hengtong Technology Company based in Shenzhen, China. The company is going to manufacture in India to endorse make in India programme of Govt. of India.
HOMTOM was started in 2013 and has global presence in more than 200 countries in varied regions and sells their products through various channels. HOMTOM also offers ODM services to various Smartphone companies across the globe. HOMTOM has a huge focus on R&D and holds more than 100 patents as claimed by the company.
Commenting on the India entry, Gary Zhang – CEO, HOMTOM said, "Since inception, we have expanded our business in more than 200 countries and regions and made our presence felt across varied geographies like South Asia, Middle East, Africa, Europe, Latin America and North America. HOMTOM is all determined to be a pioneer in the industry with its innovative design and cutting-edge technology."
"India being the second largest Smartphone market after China, we intend to penetrate into India market with a vision of Smarterphone for Smarter India. With the India foray, we will be launching five new models in the mid-range segment." added Zhang.