Huawei EMUI10 for providing users with an all-scenario, smart experience was officially released by Dr. Wang Chenglu, President of the Software Engineering Department at Huawei Consumer Business Group.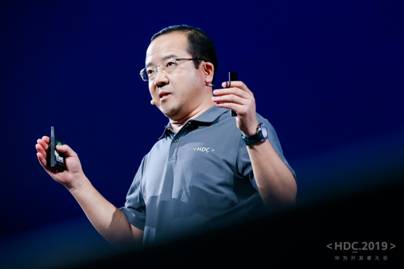 Huawei EMUI has more than 500 milliondaily active users in 216 countries, and supports 77 languages. In recent years, Huawei has invested heavily in EMUI R&D to continuously boost system performance. GPU Turbo technology has improved the efficiency of graphics processing by 60%, while Link Turbo network aggregation technology lets smartphones access multiple networks like 4G and WiFi for network speed 70% faster than using 4G alone. Other innovations like the EROFS super file system improves Android's random read by 20%, and additionally, the Ark Compiler also smooths third-party applications by 60%.
EMUI10 brings three updates: UX design, an all-scenario ultimate experience, and a new standard of smooth operation.
EMUI10 adds a dark mode to bring more visual comfort. Human factors research revealed that a color's brightness and saturation are perceived differently depending on a light or dark background. The dark mode optimizes both color contrast between texts and dark backgrounds as well as the color of texts and system icons, and the end result ensures the visual consistency, comfort, and legibility. More UX design features of EMUI10 will be disclosed at the EMUI UX design concept launch event on August 10.
EMUI10 adopts revolutionary distributed technology to support HD video calls among multiple devices. Users can make audio and video calls whenever and wherever they are. If there is an incoming call, users can choose to answer using a smart speaker. Or if it is a video call, they can answer through a TV, vehicle-mounted device, or even send a real-time video feed from a drone so that friends and family can also enjoy the beautiful scenery. At work, a smartphone and computer can share screens so that data can be exchanged easily through drag-and-drop.
To implement distributed technology, the hardware capabilities of each device need to first be virtualized. In other words, what a device is capable of, such as in terms of its display, camera, microphone, or speaker, is not based on the device itself but rather a shared resource pool. In this way, each device can leverage needed functions or hardware capabilities from the resource pool or by sharing their capabilities with other devices. Therefore, for users and applications, different devices can be merged into one.
Huawei continuously pays attention to security. In addition to improve product experience, it also builds up a distributed all-scenario security system. It fortifies an in-depth security defense system by using in-house hardware and software, and uses a chip system architecture and system kernel as a foundation for security and trust. Only devices authenticated by the user can be connected to other user devices, and in addition, communication between devices is encrypted end-to-end to ensure absolute security of data transmission.
There are more diversified smart devices including smartphones and smart TVs, and with the popularization of application ecosystems, the number of devices and applications of a user is rapidly increasing. Users require having the same experience as they use the same service in different devices and having access to services with any device no matter where they are. Consequently, developers face great challenges in multi-device adaptation, multi-language learning, and cross-device data convergence.
Huawei P30 series will be the first to upgrade to the EMUI10 Beta version for internal testing on September 8 and will be available for the Mate 20 series later on. During the launch event, Dr. Wang Chenglu also announced that EMUI10 will be firstly launched in the next generation of the Mate series.