Close on the heels of launch of Honor 8 Pro smartphone in India which is going to give tough competition to popular OnePlus 5, Huawei-Honor has strengthened its service network in India. Huawei has officially announced launch of 17 exclusive service centers pan India for its mobile handsets for prompt after sales service to the customers. These exclusive service centers are located in Bangalore, Chennai, Cochin, Indore, Pune, Mumbai, Ahmedabad, Jaipur, Delhi, Gurgaon and Ludhiana. Apart from these Huawei also has 250 authorized service centers.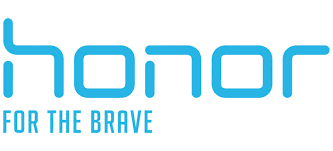 According to the company, these new Exclusive Service Centers are located in prominent locations and will provide first-class support and repairs for Huawei/honor devices exclusively. These state-of-the-art centers will ensure less waiting and faster turnaround time with guaranteed quality repair. Equipped with the best in class amenities, these exclusive service centers are manned by Service Personnel's providing professional, dedicated one-stop service for customers, through strict trainings and certification requirements. These exclusive service centers will also provide appointment booking, free recycling of your waste mobile phones and other electronics products and special service for the selected model users.
Huawei has also launched 'HiCare' app which allows customers to register their device, find nearby service stations, schedule a call back or opt for an online chat to fix their issues. The HiCare App comes pre-loaded on both Huawei & Honor devices and can also be downloaded via Google Play store.
Mr. P Sanjeev, Vice President Sales, Huawei India-Consumer Business Group, said, "A great product is not enough to build a strong brand. To ensure consumers are fully satisfied with your product in case of issues, the brand needs to have a very robust and great after sales services. That is how trust is built towards a brand. At Huawei, we always believe in putting the customer first. As customer satisfaction is one of the most important aspects, with the launch of these Exclusive Service Centers we can now assure best in class after sale services to our consumers. Huawei will continue to invest in building a strong foundation of world-class service centers offering additional piece of mind to our customers."