Huawei has also launched premium speaker, Sound X alongwith P40 series of smartphones during an online event. HUAWEI Sound X Dual-Subwoofer Speaker has been built with technical collaboration with audio giant Devialet.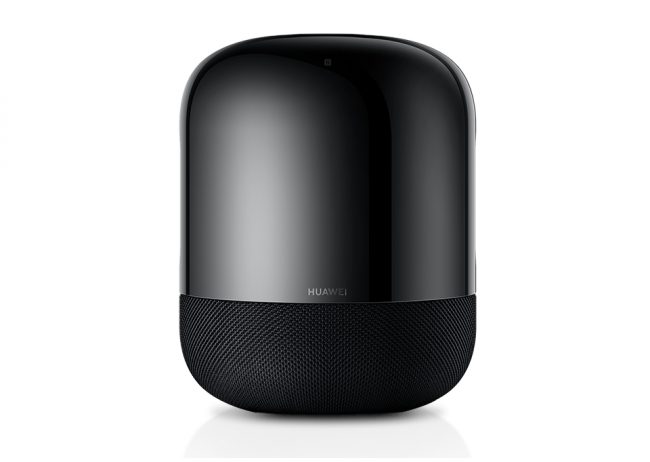 The Sound X has RGB tri-color indicator on the top which utilizes a guided light structure that blends the emitted light with its surroundings to give an exquisite look. In contrast to the generic circular lighting on products such as Apple's HomePod, the gradient ring-shaped lighting on HUAWEI Sound X enriches its environment with a kaleidoscopic display.
Sound X features a sleek black body, for robust sound that seems to emanate from a bottomless well. The main portion of the body was crafted through use of an advanced non-conductive vacuum electroplating process, to create a smooth surface that is as bright and transparent as that on a mirror. The coating on HUAWEI Sound X utilizes a special insulated structure that ensures quality signal reception and transmission, while enhancing audio quality without weakening high-frequency performance.
The speaker is coated with premium, impact-resistant polycarbonate material, to protect the product. This layout provides for optimal performance from all of the components, and flawlessly balances competing demands for a compact and lightweight body, aesthetic exterior, and uncompromising sound quality.
The lower portion of the speaker comes equipped with a seamless cover that facilitates free and transparent sound transmission, while providing dust-proof and splatter-proof capabilities, for durable use in diverse conditions.
Huawei Sound X has a frequency range of 40Hz to 40kHz that bring richer treble sound details. It comes with a RAM of 512 MB and 8GB ROM. HUAWEI Sound X adopts a symmetrical Push-Push acoustic design for its dual subwoofers. Each subwoofer cancels out the backwave vibrations from the other, while superimposing the sound energy from both, thereby suppressing noise and distortion at all volume levels. The dual subwoofers deliver up to 93 dB sound pressure level (SPL), at twice than HomePod. Sound X is fitted with six powerful full-frequency tweeters, which are evenly distributed in a ring shape. Sound X provides for endless immersion amidst a lush 360° sound field.
HUAWEI Sound X is equipped with 8 speakers that deliver 144Watts of Max. overall transient power, as well as authentic, studio-grade audio that fills a room until it resonates.
Huawei has not shared price and availability details of this speaker.