Alongside P10 and P10 Plus, Huawei has also unveiled its Huawei Watch 2 which has the design of the original Huawei Watch but comes with new features. It is smaller and more compact than the previous generation Huawei Watch.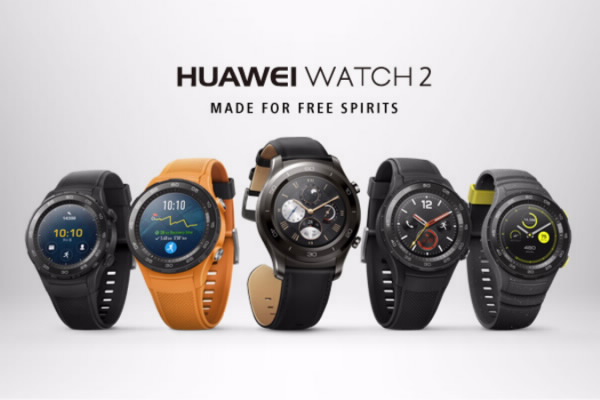 Huawei Watch 2 is powered by the Qualcomm Snapdragon Wear 2100 processor and its 4G VoLTE connectivity features enable users to send messages or make calls independently of a mobile phone. It runs on the new Android Wear 2.0 which ensures connectivity for both Android and iOS users.
This watch has dual-mic noise elimination feature which help ensure a stable and clear telephone experience while the integration of the antennae on the upper watch case for dual 4G, GPS, Wi-Fi, Bluetooth and NFC in the device significantly strengthens connectivity. This watch also provides an eSIM version (available to limited countries).
This watch comes with various fitness features as it uses multiple sensors with advanced algorithms to provide fitness solutions and make working out more efficient and effective. With one click on the crown, this watch opens the workout App to start training in an instant. Quick start running modes "fat-burning run" and "cardio run" allow runners to start quickly and the watch will guide your speed to stay in the correct heart rate zone. With its GPS and heart rate detection system, it measures your VO2max after each run.
Its Daily Tracking App accurately tracks users' daily steps, record time taken for medium to high intensity exercises, and detect the number of times you stand up after long sedentary periods. It also measures your Resting Heart Rate, which is recorded in the activity monitor app.
It also allows you to add music to your workout through the Google PlayMusic app. Users can download songs, stream music and access their playlists.
This watch comes with both classical and sporty design options. The high-definition 1.2 inch (390×390) AMOLED display is customisable with multiple face designs. In addition to a chronograph design, it features a ceramic bezel that provides a fine quality while offering a comfortable wearing experience.
The Android Pay app and NFC technology on this watch allows for convenient and secure payments. The battery on this watch is claimed to lasts for up to two days with regular use, up to 10 hours in "training mode" and up to three weeks in "watch mode".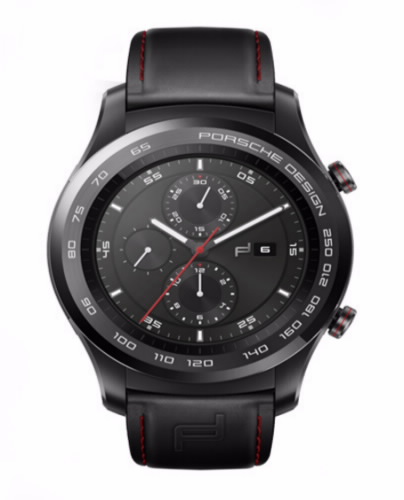 Huawei has also announced a Porsche designed Watch 2 in the coming months which will come with a Posche logo.
This watch will go on sale in Spain, France, Portugal, Italy, Germany and China this March, priced from 329 Euro upwards depending on the design and features being chosen. It will become available in additional countries including the US, the UK, Russia and Australia from April.