Brand itel of Transsion Holdings, is set to launch their next smartphone in India. We understand that the upcoming smartphone will be the first device from itel to have waterdrop display as per leaked image of the smartphone. This upcoming smartphone is also rumored to be equipped with the latest trendy features such as fingerprint sensor, dual camera set-up, bigger battery, AI functionality. This smartphone is also rumored to have premium looks and will be powered by an octa-core processor. But it is not clear whether it will have Snapdragon or MediaTek chipset.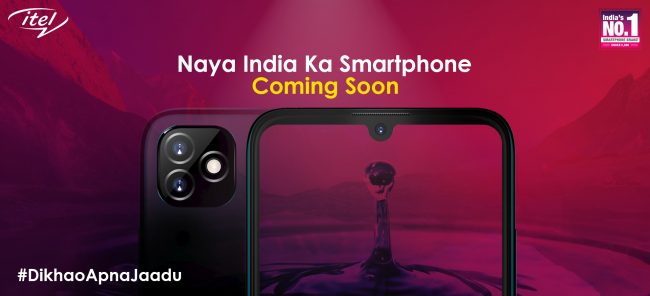 itel is known for economical smartphones. itel has launched various smartphones in sub 5K segment with useful features. We are not aware of yet pricing of upcoming itel smartphone but going by history of the company, the still to be launched phone will also carry an attractive price tag.
The itel brand is very successful entity in the country and they claim to have 5 Crore + satisfies consumers in India which speaks volumes about success of their devices. Moreover, this landmark was achieved in just about 3 years of itel's operations in India with a very strong distribution network backed by efficieint service support.
Stay tuned for more information in the coming days!