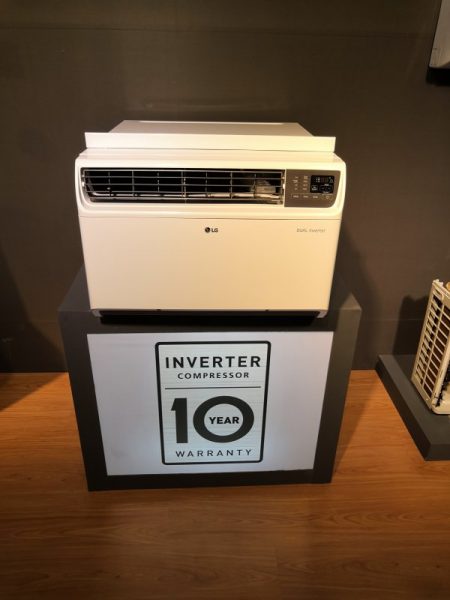 At an event in New Delhi, Korean giant LG has launched in India 59 models of ACs comprising of Split and Window ACs. The USP of these ACs are that these are Dual Inverter ACs for saving electricity and come with Government of India's mandated ISEER Ratings (Indian Seasonal Energy Efficiency Ratio) that have become compulsory from January 2018. These ACs are ideal for Indian climates and cool up to 52 degrees Celsius. Moreover, you do't require stabilizers to run these ACs and they come with a 10-year warranty on the compressor including gas charging.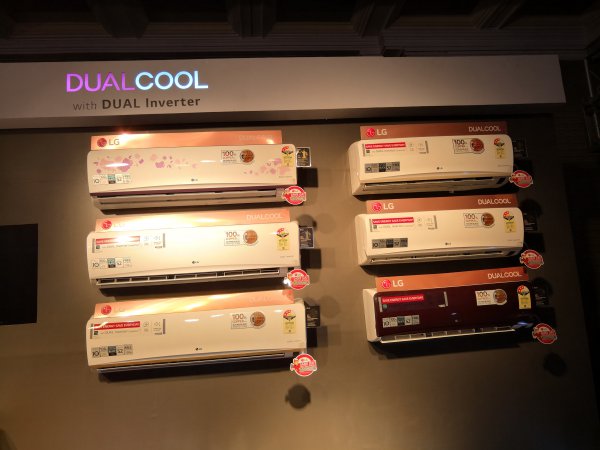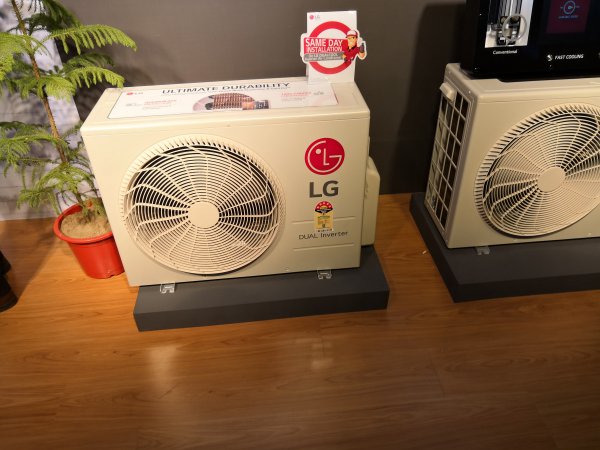 These new ACs use the innovative technology called the Dual Inverter which has a dual rotary compressor with twin rotors which results in faster cooling, high energy savings, greater stability and low operational noise. This technology is claimed to save up to 50% of running cost annually. It comes with a stabilizer free technology to reduce the running cost while being aesthetically pleasing.
 Key features of the new AC range:
100% copper with Ocean Black Protection that prevent rusting and Corrosion on coil, gas leakage, thereby resulting in durability and longevity
Equipped with Gold Fin Condenser which increase its life and durability
Low Refrigerant detection which detects the low refrigerant level, notify the user and shut down the system
Usage of the R-410 green refrigerant gas that is environment-friendly
First-of-its-kind to offer WiFi technology, making it an appliance suited to today's fast paced and connected life
Stabilizer free operations which helps consumer to save approx Rs 2500/- but also enhance the aesthetic of rooms
Cools up to 52 degrees Celsius
The range comes with a 10-year warranty on the compressor including gas charging
Split AC's are available in capacities of 1 to 2.0 ton priced at Rs 40,990 to Rs 69,990 and Window AC's are available in capacities of 1 to 1.5 ton priced at Rs 27,990 to Rs 44,990. LG has also introduced same day installation -which is first of its kind initiative in the industry. Moreover, attractive finance offers and special offer on installation cost is also introduced priced at just Rs. 499.
Mr. Vijay Babu, Business Head-RAC, LG Electronics India said, "We at LG strongly believe in providing ease and convenience to our consumers and therefore develop technologies basis their preferences and insights. With the onset of summers, people will now start looking out for Air Conditioners. Energy efficiency will remain the key parameter for them while making purchasing decisions for air conditioners. This new range is equipped with Dual Inverter, which will consume much lesser energy than a conventional AC and at the same time is a seamless blend of usability and functionality."