Logitech has announced BRIO 4K Pro Webcam for business and home-office users, streamers, YouTubers and vloggers. Logitech BRIO 4K Pro Webcam comes packed with industry firsts including Logitech RightLight 3 with HDR, 4K Ultra HD video quality, and 5X zoom, plus support for Windows Hello and other secure infrared-based facial recognition applications.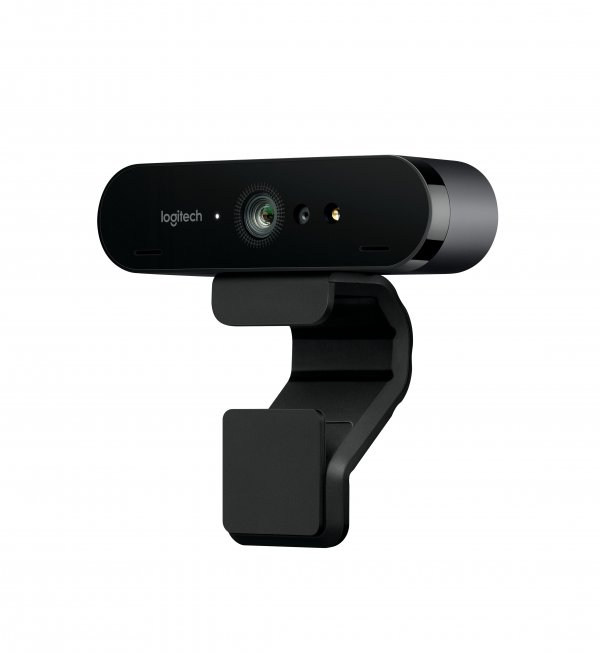 The Logitech BRIO is an elegantly designed product and besides featuring 4K and 5x zoom, it offers support for Logitech RightLight 3 with HDR for delivering great camera performance in all lighting conditions – from low light to bright sunlight, as well as challenging high-contrast or backlit conditions.
BRIO users can select between 65°, 78°, and 90° field of view (FOV) to help ensure their camera is focused only on the area they want others to see. Logitech's advanced lens technology with autofocus offers remarkable video quality with great resolution, speed, fluidity, color balance and detail.
Logitech BRIO works with all popular business applications, including Skype for Business and Cisco-compatible certifications, as well as all Logitech Collaboration Program cloud video partners such as BlueJeans, BroadSoft, Vidyo and Zoom.
"We are extremely proud to launch the Logitech BRIO in India today. India is one of our key markets where we want to drive proliferation and adoption of VC solutions. The latest product from the Logitech Webcam portfolio- The Logitech BRIO is an elegantly designed feature-packed product that is especially shaped for an audience who want impeccable video quality" said Ashok Jangra, Logitech Cluster Category Manager for India & South West Asia. "Logitech BRIO takes webcams to an entirely new level. It delivers a premium video recording, streaming, broadcasting and desktop experience. Whether you're using it for business video collaboration, streaming a live event, or recording professional-quality video in 4K, BRIO experience is truly unparalleled."
The Logitech BRIO will be available in India starting today at a suggested retail price of INR 24,995.