Oppo has launched very recently selfie-focussed F3 Plus smartphone in India. Now the company is all set to launch another variant of this phone which is Selfie Expert F3. As its name suggests, the Oppo F3 could be trimmed version of F3 Plus.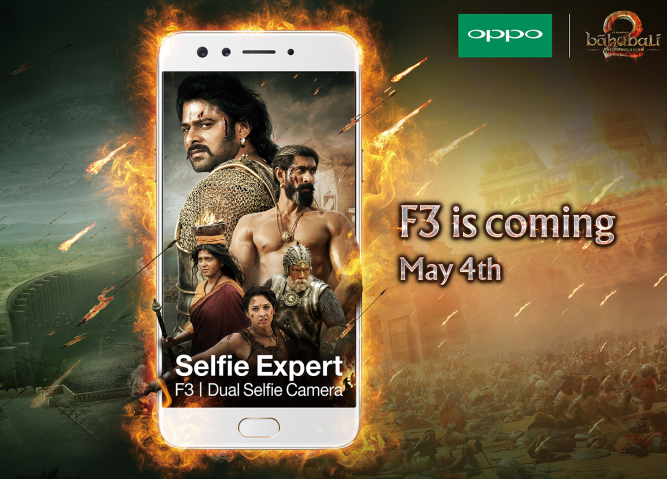 However, the new F3 will be equipped with the dual front camera – one for individual selfies and another wide-angle camera which is designed for group selfies with larger field of view. The F3 will also feature high performance hardware along with optimized software to provide smooth user experience as stated by the company in its press statement.
Oppo has also announced that it has associated with the most awaited visually appealing Tollywood movie – Baahubali. Both Baahubali and Oppo share the same spirit of pursuit of perfection. The aim is to provide best visual experience to the audience and give them larger than life experience.
''We are delighted to announce our association with the most awaited Tollywood movie – Baahubali. The movie is in pursuit of providing the best visual experience to its audience and Oppo as a brand is in pursuit of providing perfect user experience, photography especially Selfie experience. Both the movie and OPPO have pushed boundaries to showcase brilliant technology and will provide great experience to its consumers with its new offering" added Will Yang, Brand Director of Oppo India.
Stay tuned for more details on 4th May as we will be covering the launch event!