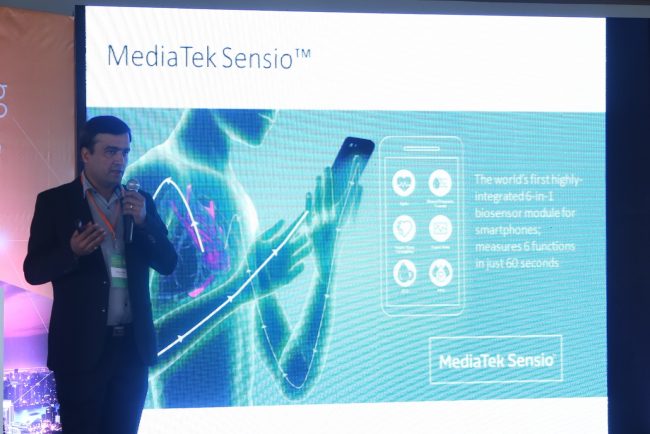 At an event in New Delhi, MediaTek showcased chipsets used on the smartphones that bring premium features to mid-range devices and help consumers in India and other emerging markets to get more from the devices they use every day.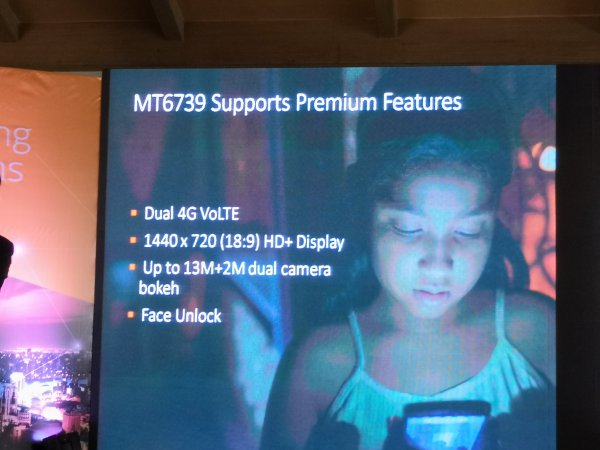 In this context, MediaTek had announced MT6739 with face-detection capabilities. This high-speed quad-core System on Chips (SoCs) are built for India's rapidly growing 4G market. This chipset include features of  Dual SIM and Dual VoLTE, Dual Camera (13MP+2MP) with Bokeh effect, and other photo and video enhancements, HD + Display of 18 :9 aspect ration with resolution of 1140×720 pixels, extended battery life, higher performance and improved connectivity at an affordable price. Many smartphones vendors will soon be coming out with this chipsets in their smartphones. The company's advanced chipset Helio P23 which also offer above features is currently being used in many devices in expensive devices.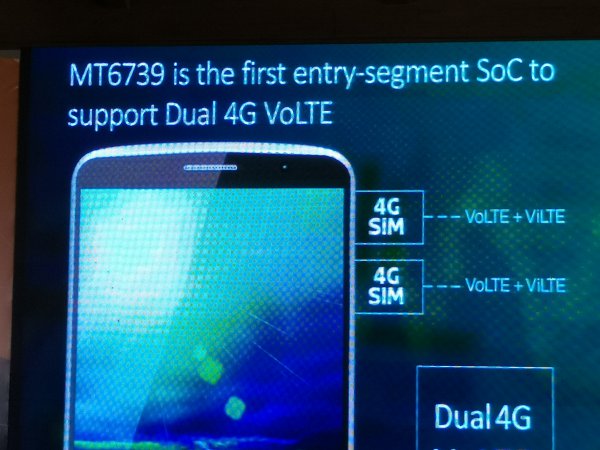 MediaTek has become the first System-on-Chip (SoC) partner to provide Google's Android Oreo (Go edition) solution to Indian mobile manufacturers. This collaboration with Google and OEM partners will enable device manufacturers to provides a quality Android smartphone experience to entry level device owners. Many companies are working on this and soon announcements will be forthcoming including from JIO.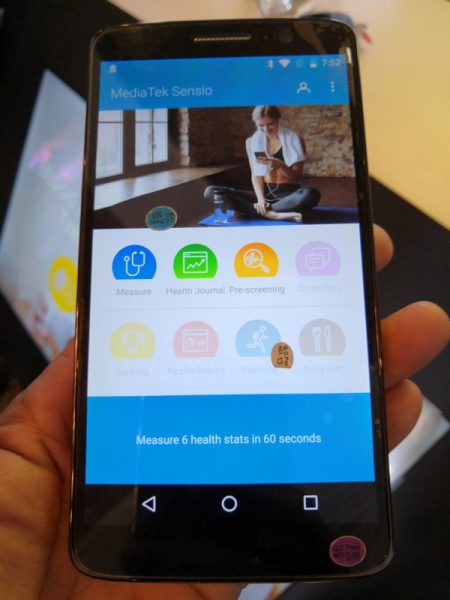 MediaTek Sensio MT6381, the first 6-in-1 smartphone biosensor module was also showcased today which is set to disrupt the Indian healthcare industry. The embedded module allow quick check-and-monitoring of physical wellness on the smartphone. The Sensio MT6381 is a comprehensive software and module solution designed specifically to deliver valuable health data, consisting of optical, electrical and processing components. MediaTek is in talks with many device manufacturers and health institutions to make it practical proposition in the coming months.
According to MediaTek, they are also focused on augmenting collaboration to nurture local talent to cater to India's fast-growing handset industry. In order to strengthen design capabilities among companies in India, the second MediaTek Smartphone Design Training Program was announced late last year, along with the Ministry of Electronics and Information Technology (MeitY). Such programs fuel MediaTek's broader participation in 'Make in India' and 'Skill India' initiative thus making it a ready ally in India's aspirations to become a design and manufacturing hub.
T L Lee, General Manager, Wireless Communication, MediaTek, said: "India is growth intensive, a market of immense opportunities with its own set of aspirations and needs. We continue to intensify our technology collaboration in India, even beyond smartphones, and recognize its importance in the global marketplace. MediaTek is already powering New Premium devices in India – smartphones that have high end features and experiences as well as the power and performance users demand, yet affordable to everyone. We will continue to innovate on the smartphone side this year in India to deliver devices that have become the primary access point for a connected lifestyle."