At 12th Chapter of Technology Diaries themed 'The Vision to Go Beyond with Brilliant Technologies', leading chipsets maker, MediaTek showcased the latest technologies across Smartphone, Smart Device Ecosystem, Automotive, Satellite Communication & Space Tech fields. During the course of discussions, MediaTek reiterated its commitment towards expanding its footprint across above fields.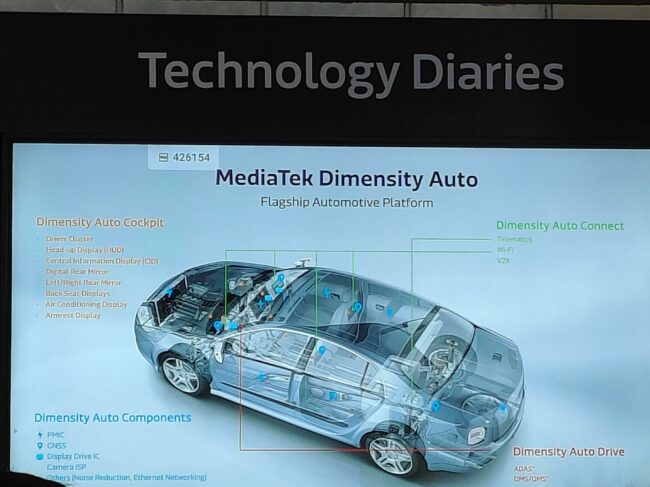 This event witnessed participation from industry leaders and opened the stage to insightful interactions through a Fireside Chat session on "Joining the League of Extraordinary with Brilliant Technology", moderated by Anuj Sidharth, MediaTek and included expert panellists from Shivam, Motorola and Prabhu Ram, CMR. This was followed by the panel discussion on "The Vision to Go Beyond with Incredible Technologies", moderated by Rajiv Makhni, and panellists included Anku Jain, MediaTek, Atul Handa, Flipkart, Faisal Kawoosa, TechArc, Anshika Jain, Counterpoint, Sumit Singh, Lava. The panellists offered impactful and innovative views on the post-5G ecosystem in India, the pathways for faster adoption, factors influencing consumer decisions, the potential inherent in satellite communications, and upcoming technologies expected in both hearables and wearables segment among others, while also throwing light on recent consumer and technology trends.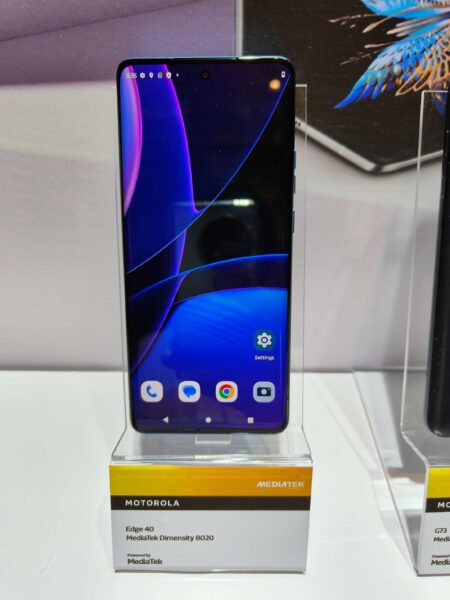 On this occasion, MediaTek shared its latest portfolio of cutting-edge technologies and a line-up of 5G chipsets, including MediaTek Dimensity 9200+, 9000+, 8020, 7050, 7200, Kompanio 1200, MediaTek Dimensity Auto and MediaTek Genio 1200. MediaTek also showcased some of the latest products of Motorola, Flipkart, HP, OnePlus, Lava, Xiaomi, Infinix, Oppo, Vivo, Tecno, Realme, iQOO and Samsung, among others which are powered by MediaTek chipsets.
During this event in New Delhi, the focus was on following:
Flagship and premium experiences – flagship experiences with MediaTek Dimensity 9200+, 9200, 9000+, 9000 system-on-chips (SoCs) and premium experiences across MediaTek Dimensity 8000 and 7000 series.
Smart Devices – market leadership across digital TVs, smart speakers, Wi-Fi routers, arm-based Chromebooks and other smart home products. MediaTek portfolio caters to a wide range of customers across smartphones, smart homes, automotive, IoT and home/enterprise connectivity segments. Recently launched MediaTek Genio 700 is designed for smart home, interactive retail, and industrial and commercial applications.
Satellite Connectivity- reliable connectivity everywhere with two-way satellite communications on smartphones and other devices.
MediaTek Automotive Platform- MediaTek Dimensity Auto drives the future of intelligent, always-connected vehicles empowering smart vehicle technology innovation through delivering impressive computing power and wide-ranging technologies.
Wi-Fi 7 – MediaTek comprehensive Wi-Fi portfolio caters to broadband, retail routers, consumer electronics products, and gaming. The first company to showcase live demos of MediaTek Wi-Fi 7 Filogic portfolio's true potential to key customers and industry partners.
Quotes:
"Brilliant technology is not just about creating new products and services, but also about creating meaningful experiences that enhance peoples' lives. At MediaTek, we focus on pushing the boundaries of what is possible and using innovation to solve complex problems. With brilliant technology, we believe in transforming the world around us with increased commitment towards working with global and Indian OEMs and expanding the R&D facilities in India. New-gen technologies like the Internet of Things, 5G, 6G, Artificial Intelligence, cloud computing, and AR/VR are ushering in a new wave of innovations. Further, we are looking forward to unlocking innovation in newer verticals like automotive, satellite communication and connectivity," said Anku Jain, Managing Director, MediaTek India.
According to Shivam Ranjan, Head of Marketing at Motorola – Asia Pacific, "I was delighted to be a part of the MediaTek Technology Diaries event and interact with eminent leaders from the industry on market trends, technologies, and innovations. Meaningful consumer innovation has always been a part of Motorola's DNA. Having recently been recognized as India's best 5G smartphone brand, we have already taken a lead in enabling the best consumer experiences leveraging 5G technology in India. Plus, our devices have consistently evolved to support new technologies and consumer use-cases through industry leading hardware and software features. Our recently launched motorola edge 40, powered by the incredibly powerful and power efficient MediaTek Dimensity 8020 is testament to the two brands coming together to disrupt the marketplace with class leading features."
Atul Handa, Business Head – TV, Flipkart said, "Flipkart is poised to partner with Indian consumers in their upgrade journey. The latest launch of Motorola Envision X Google TV range is a remarkable fusion of QLED display, superior technology and the powerful MediaTek Quadcore processor, which stands as a testament to this commitment. By offering the latest innovations at an affordable price point, we aim to democratize the television industry in India, while providing an immersive and personalized audiovisual experience."
"We have a long-standing association with MediaTek and are happy to participate in the latest edition of MediaTek Diaries which brings various stakeholders from the tech space under one roof. We are even more thrilled with the response that our latest smartphone Lava Agni 2 powered by India's first Dimensity 7050 has garnered, and we are committed to increase its production. Taking forward our partnership, our endeavor is continue providing hi-tech devices at affordable prices to Indian consumers," said Sumit Singh, Head – Product, Lava International.