Rising Pune Supergiant team of IPL has announced today Motorola as their Team Sponsor for the 10th edition of IPL which starts on 5th April 2017.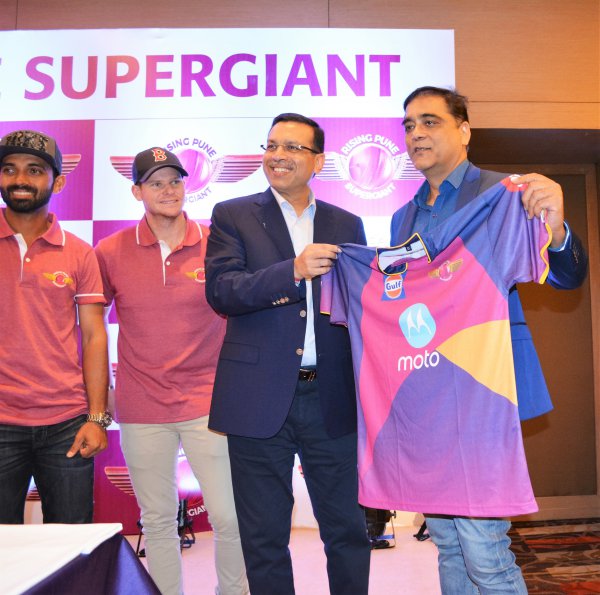 Motorola is a wholly owned subsidiary of Lenovo, and one of India's leading handset manufacturer will be investing in an association with an IPL team for the first time. The Rising Pune Supergiant squad comprises of star players M. S. Dhoni, Steve Smith, Ravichandran Ashwin, Ajinkya Rahane, Ben Stokes and Faf Du Plessis, supplemented by other Indian and foreign talent. The Motorola logo will be seen on the front of the Rising Pune Supergiant uniform.
Commenting on the association, Mr. Raghu Iyer, CEO, Rising Pune Supergiant, said, "We are delighted to be partnering Motorola, a global brand and India's leading handset maker in what is a fiercely competitive industry. We are sure this association will be mutually beneficial for both companies. We aim to make our partnership a powerful enabler and medium for their brand to communicate with their customers. We look forward to helping them create value and achieve the best possible exposure through this partnership.
Mr. Sudhin Mathur, ?Managing Director – Motorola Mobility India, Country Head – Lenovo Mobile Group said "Rising Pune Supergiant and Motorola are a perfect fit. Both are challenger brands with a focus on breaking limitations to drive performance and innovation, as well as have a culture of being different for the sake of being better."