Many of us are aware of the release of the new Mozilla Firefox 3.5 release candidate 2. Now i am going to share some information about the new features of the browser. Well i should say that i am impressed with the new release as it is a more stable version ,available in more than 70 languages, offers a full zoom function ,a personal library which enables the user to easily search and organize the bookmarks and the browsing history ,support for over 5000 Add-ons and many other features. And I forgot to mention the most important thing the Private browsing mode which will prove a tough competition to Google's  Incognitio and IE's Inprivate Browsing.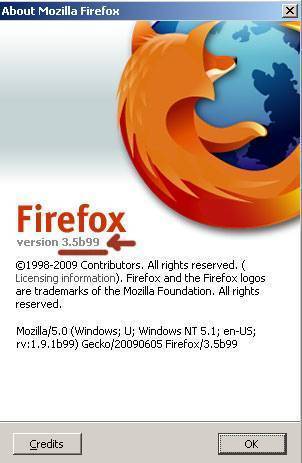 This is just a gist of all the new features which the new firefox offers. For a complete list of new features you can check the Firefox release notes here.
My opinion: Well i m using the new firefox for quite some time now and i feel that this new version is more fast,stable and reliable. Although it is not compatible with few of my previous Add-ons. But to conclude i must say that this version of Firefox has the competition beaten, hands down.
Here is the new official download link
P.S : Although the beta release is meant to be tested by professionals and exprienced users.
However, personally speaking i havent had any such problems ( I know nothing about bugs or debbuging ) and therefore WILL recommend the readers to give it a shot.
And dont forget to mention your experience after using it.
We love to hear from our readers !!!