HMD Global has unveiled Nokia 6300 4G and Nokia 8000 4G feature phones. These phones are powered by Qualcomm Snapdragon 210 processor. These phones run on KaiOS which offer hundreds of apps including Facebook, YouTube and Google Maps, Google Assistant and WhatsApp. These two phones also offer WiFi hotspot. Both the phones are packed with removable 1500mAh battery. These phones come with 512MB RAM, 4GB ROM which can be further extended up to 32GB with microSD card. These phones support Dual SIM.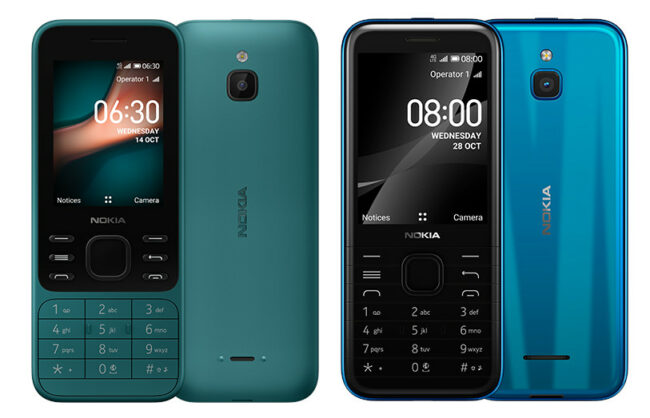 Nokia 8000 4G has glass-like shell with a classy metalised chrome midframe finish. It comes in four gemstone-inspired colours of Onyx black, Opal white, Cintrine Gold and blue Topaz. It has 2.8" large screen with 3D-curved key mat that is comfortable to use and wraps at the edges for a comfortable grip. This phone has polycarbonate finish and comes with 2MP rear camera with flash.
Nokia 6300 4G is inspired by the original Nokia 6300 and sports a classic candy bar design. It comes with 2.4 inch display and VGA rear camera with flash.
Both the 8000 4G and 6300 4G offer connectivity options of FM radio, MP3 Player, 4G VoLTE, Wi-Fi 802.11 b/g/n with Wi-Fi hotspot, Bluetooth 4.1 LE, A-GPS and Micro USB.
Pricing and availability?
· The Nokia 6300 4G comes in Cyan Green, Light Charcoal and Powder White, and is available in select markets at retail price of 49 EURO
· The Nokia 8000 4G comes in Onyx, Opal, Citrine and Topaz, and is available in select markets at retail price of 79 EURO.