Besides Reno3 Pro smartphone, Oppo has also launched today two earbuds in India- OPPO Enco Free and OPPO Enco W31.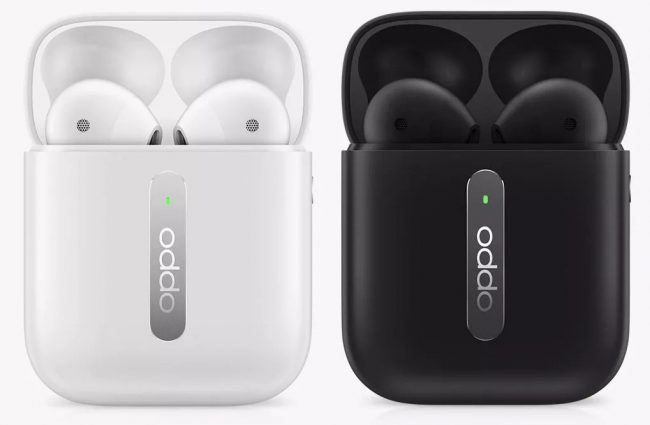 OPPO Enco Free headphones are OPPO's first true wireless audio product since its venture into the IoT segment in 2019. OPPO Enco Free are claimed to be the first true wireless headphones embedded with ultra-dynamic speakers in the industry. The 13.4 mm dynamic speakers use dual magnetic circuits and an FPC lever, which is technology seen in high-end full-size speakers, ensuring heavy drumbeats and powerful lows produced with clarity and precision as stated by Oppo. These headphones have magnalium-titanium composite diaphragm which ensures a clear and powerful audio experience.
OPPO has incorporated dual-microphone beam-forming and a deep learning–based AI noise reduction algorithm into these headphones. This technology can distinguish users' voice and transmit it clearly, while blocking out all other surrounding noise as claimed by Oppo.
The headphones are compatible with Android and Apple smartphones and comes in White, Black and Pink colors.
The OPPO Enco W31 comes equipped with binaural low-latency Bluetooth transmission and are compatible with most smartphones available currently in the market. The headphones come with an extra-secure in-ear design, and are water and dust resistance, making them ideal to be used during physical activities.
The OPPO Enco W31 headphones come with dual composite thermoplastic polyurethanes (TPU) and graphene diaphragms designed to improve frequency responses. They are also equipped with two audio modes: for pop and classical music, a balance mode that evens out audio across the frequency range; and for rock and EDM, a bass mode that enhances low frequencies.
Additionally, the headphones also contain anti–wind noise chambers, two internal high-sensitivity microphones on each side, and an environmental noise cancellation algorithm designed to block out background noise during calls.
The Enco Free earphones are priced Rs. 7,990 and will also be available for free on pre-ordering the Reno3 Pro for 1,000 lucky draw winners. This device would be available across all offline platforms and online at Amazon and Flipkart.
The OPPO Enco W31 is priced Rs. 4490 and will be available in the market soon.