Oppo has forayed into financial services with the launch of OPPO Kash. This platform aims to have 6 offerings in the next 18 months – payments, lending, savings, insurance, financial education and for the first time in India a financial well being score.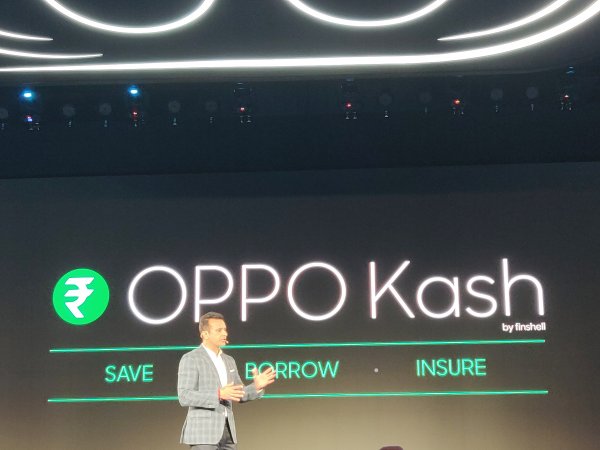 Oppo Kash app is in beta will have five products – Freedom SIP with which users can commence their mutual fund investments journey with as low as INR 100 worth of investment and become future-ready. Users of OPPO Kash will also be entitled to free credit reports, personal loans upto 2 lacs, business loans upto 2 crores and screen insurance. The OPPO team is piloting a physucal acquisition model leveraging the smartphone sales team in OPPO stores to cross sell financial products. The pilot will run in select stores in select Tier 1,2,3 cities for 6 months after which an all India roll out will be done.
While launching the one stop financial services app, OPPO has focused on ensuring highest standards of data privacy and stored all the data in India, fully complying with Indian regulations. They have also provided users an option to control easily the data permissions to the users as stated by OPPO.
OPPO has also set up a customer service team that would help users invest in mutual funds, take loans or solve any other queries. Trained in multiple Indian languages, the customer servicing team will be instrumental in making OPPO Kash a household name in India in times to come.
Commenting on the launch, Sumit Walia, VP – Product & Marketing at OPPO said. "With OPPO Kash, we will provide end-to-end financial solution, available at the palms of our consumers. Our aim is to have 10 million consumers in the next 5 years on the platform having used either of our financial services worth INR 50,000 crore."
OPPO Kash will be pre-installed in all OPPO smartphones. This app will be available for download on Google Playstore for all Non OPPO users.